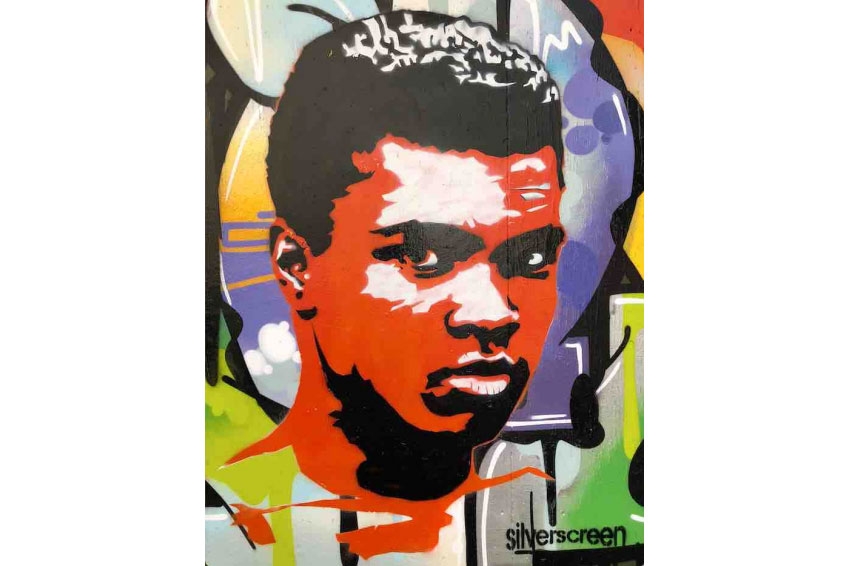 Add to Favorites
Report Listing
What Makes this event different?
This a unique event in Germany and will be shown online and offline. A publication will evaluate the artworks sent in. The jury consists of a Sub-Saharan member and a German member in each category. Being presented in the German capital, the show could gain wide recognition and be presented in other cities as well. The award is worth 500€ in each category. Awarding will be published and promoted online and offline. More under: https://www.sabaa.education/sabaa-art-award-2021/ and on Facebook: https://de-de.facebook.com/pg/sabaa.education/posts/.
Copyright Policy
Original copyright ownership remains with the artists; the use for one time publication is requested.
Image Usage Rights
Original copyright ownership remains with the artists; the use for one time publication is requested.
Call for entries for artists: # e n s e m b l e     
PANDEMIC-VOICES AND VIEWS FROM SUB-SAHARAN AFRICA
#ensemble is for a juried and curated award for the best image(s) and text(s) that is open only to artists of Sub-Saharan African origin about the Covid-19-Pandemic in specific artistic categories. The exhibit (offline and online) will be in Germany in late fall 2021 to winter 2021/22 and will showcase selected artworks curated by a jury. Some works will also be chosen by the audience in a participatory approach to art acquaintance.
Questions: What do we know about the effect and image of the Covid-19 pandemic in Sub-Saharan Africa? What do we see and hear beyond some reports and some statistics? What does really matter? What is a better representation of reality than the individual artistic utterance of an individual experience? What artistic positions were formulated in response?
Purpose: Providing a voice and visibility for this specific extra-ordinary situation. Focusing on a limited, globally less-prioritized area: Sub-Saharan Africa. Putting the individual in the center with its hopes and fears, with its daily-life. Acknowledging that art and artworks foster insights of an engaging nature. Showcasing humanity. Exchange, share. Creating a discourse. Asking for artworks dealing with the current pandemic in Sub-Saharan Africa and its effects on the individual, the group, the region, the country, the dreams, hopes, fears, anger, visions, illusions, and aspirations. These should tell a story, provide an image, show an insight related to the present.
Set-up: 5 awards in specific categories of art practice: artistic photograph (other than a purely documentary one) / illustration (print, drawing, comic,) / painting / text in English or in French: short story, poem, chapter of a novel not longer than ten thousand words. A jury of African and German origin (7 women, 3 men) will curate the best artwork. Price money: 500€ in each category of the jury award. An audience award is given among the ten curated finalists by online-voting for photo, illustration, painting – with 500€ for each category.
Awarding will be performed online and if possible offline in late autumn, winter 2021/22.
A documentation and an online-exhibition on a special website will be done and cared for.
An on-site exhibition of the artworks in Berlin will take place in winter 2021. The place would be an old industrial complex: not your usual museum, but a place fitting to the topic. A documentation, discourse events and interaction with schools will be part of the exhibition. Afrika-Haus Berlin, a place for Africans in Germany, is part of the exhibition support; university of the arts, Berlin, with its curation class as well.
Support money from apexart would help to put up a well-founded, professionally set-up, widely communicated exhibition, which could reach out to the minds and hearts of its visitors. The artist networks in Sub-Saharan Africa have been contacted; response is there, submission are being handed in; Covid-19 is going to stay for longer. We, as mankind, need to face it.
Submitted by: Ulrich Wuensch, SABAA
Location: Berlin, Germany
Contact: wuensch@sabaa.education 
To learn more about this opportunity for artists please visit the Event Website.