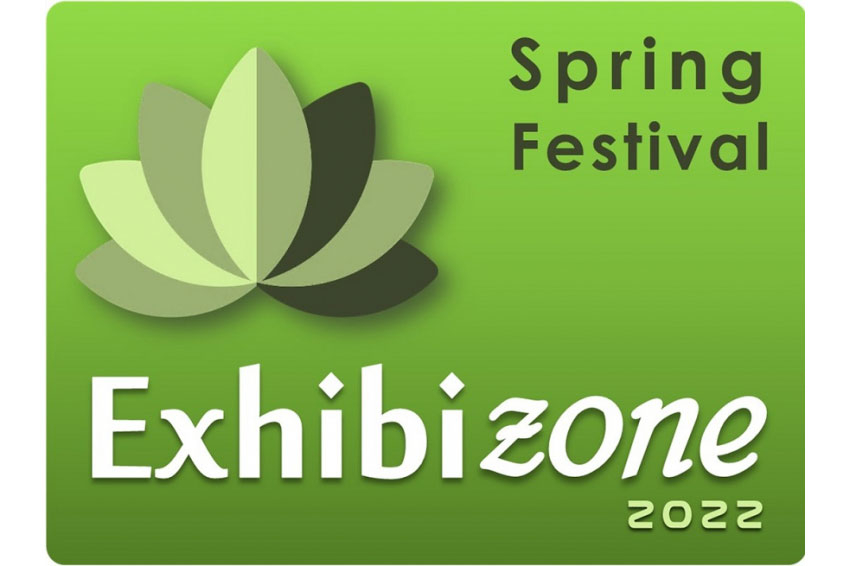 Email Friend
Add to Favorites
Report Listing
Event History
Exhibizone, the place of smart online exhibitions, presents the eighth international online group exhibition for Spring 2022. Exhibit and Sell your Art Worldwide. Exhibizone art shows are visited by 2.5 million visitors.
What Makes this event different?
Exhibizone online exhibits offer cash prizes and the chance to promote and sell your art worldwide. Exhibizone online art shows are top-rated and have been seen by 2,500,000+ visitors. Learn more at https://www.exhibizone.com/exhibitions.
Copyright Policy
Artwork Originality - All artworks provided by Artist should be original and created by Artist without any supervision. - By submitting to this Opportunity, Artist declares her/his artwork is not a copy, derivative or based on the work of others or in any way an infringement of copyright. Copyrights According to Canadian law, Artist retains copyrights of their work. By submitting to this opportunity, the Artist grants his/her unconditional acceptance and permission for the use of his/her personal and artwork's image and data by the organizer, cooperative service providers, and third-parties and allow publication and circulation of his/her provided materials and information in all advertising and promotional media both in print and digital.
Image Usage Rights
Artists retain their art copyrights. Organizers have the rights to use artworks and artists data for promoting the exhibition.
Exhibit and win cash prizes by Exhibizone
Painting, photography, drawing, printmaking, digital arts, fiber art, illustration, sculpture, illustration, crafts, mixed media, etc.
Exhibit and Sell your Art Worldwide
Awards: Group Exhibition, Cash Prizes, Catalogue, Digital Certificate, Online Promotion, Visitors Ratings and Comments, Exhibition Reports and Insights
In the spirit of empowering visual artists to showcase their artwork worldwide, the Spring 2022 festival is inviting all artists to submit their best works in various subjects and be part of the 8th edition of the international online sales exhibition by Exhibizone.
The art show will present selected artworks created by talented artists and intends to express the most attractive art in terms of idea and technique.
Along with showcasing artworks, the awards for the Spring edition include 3 cash prizes for public choice award winners, publishing in a colorful stylish A4 catalogue, digital certificate, lifelong artist profile page, exhibition news circulation, online promotion, social media badges, visitors' comments and ratings, exhibition progress reports, statistics and insights.
FEES
Organizer Fee
USD 40 for 3 artworks
USD 10 for each additional artwork
All payments are non-refundable.
About Exhibizone: As an art exhibition house, Exhibizone has become an international destination zone for visual artists to exhibit their art efficiently via one-of-a-kind smart online shows. Each exhibition targets specific segments of visitors and provides online sales features, news circulation, social media badges, catalogues, and exhibition posters to maximize the art exposure for participant artists.
For more information about previous exhibitions, please visit https://www.exhibizone.com/exhibitions
About Biafarin: Biafarin is a Canadian registered artist management company, supporting artists from 100+ countries to promote and sell their art effectively.
Find more at https://www.biafarin.com
Exhibizone uses Biafarin technology platform to deliver the smart online group exhibitions to visual artists worldwide. 
Biafarin is the sponsor of Public Choice cash prizes to winners and guarantees the delivery of service by Exhibizone.
For more information about this opportunity for artists, please visit the Event Website.