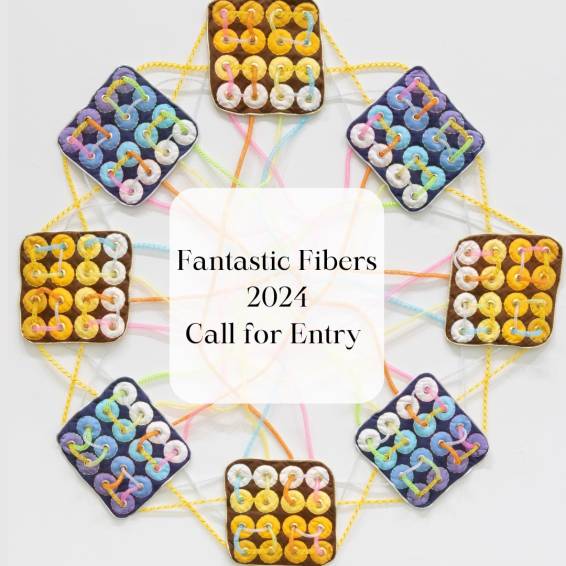 Add to Favorites
Report Listing
Event History
The show began in 1987 as a wearable art show but has evolved over the years to include a compelling mix of traditional and non-traditional works created from natural or synthetic fibers, and work that addresses the subject or medium of fiber. Paducah becomes a Mecca for quilters and quilt enthusiasts each April as more than 30,000 visitors from across the globe attend AQS QuiltWeek. Fantastic Fibers adds another special element to QuiltWeek by exploring the broader field of textiles.
Call For Entries for Fiber Art
The Yeiser Art Center is accepting entries for the FANTASTIC FIBERS 2024 international juried exhibition. One of Yeiser Art Center's most engaging and innovative international exhibitions, FANTASTIC FIBERS seeks to showcase a wide range of outstanding contemporary works related to the fiber medium.
Contemporary and innovative artworks created with fiber as the primary medium or concept are welcome. This exhibition is open to all artists 18 years and over working in the field of fiber art. All work submitted must be original, completed in the last three years and not previously exhibited in a FANTASTIC FIBERS exhibition. There are no size restrictions. Up to two separate pieces per artist are permitted with an entry fee of $40 to cover both pieces. FANTASTIC FIBERS 2024 will be on display at Yeiser Art Center from March 26th to May 9th, 2024.