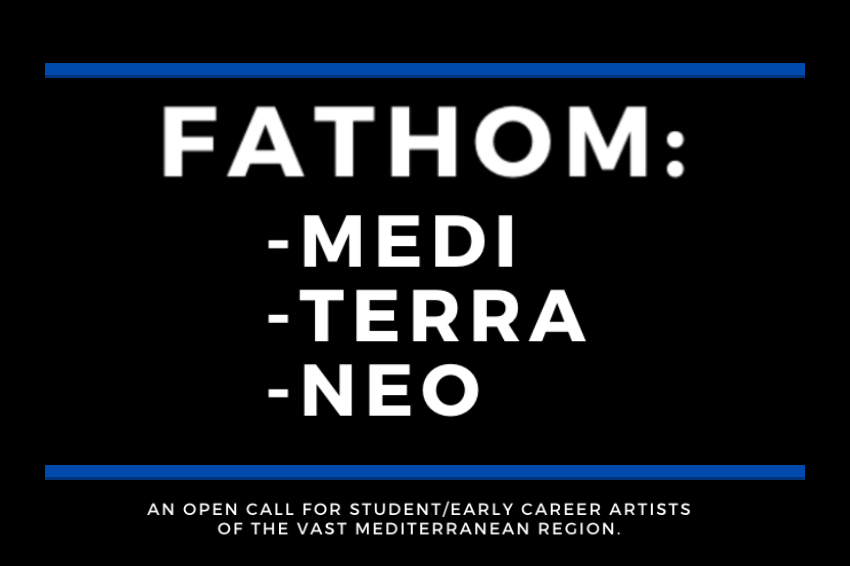 Email Friend
Add to Favorites
Report Listing
Event History
Fathom: 2021, is a union of artists that share similar themes in their creation process. The organization is still in its launch phase. We are currently recruiting a wide spectrum of artists. Our website and general launch will be initiated after we recruit and meet all of our artists.
What Makes this event different?
As the Fathom:2021 organization team, we promise our artists a community that will organically grow alongside them. Within the organization we solely encourage our artists to carry out their typical work process and share their works with us. No further workload is given to the artists.
(Istanbul, Alexandria, Athens‐Piraeus, Algiers, Beirut, Barcelona, Tel Aviv, Naples, Genoa, Marseilles...)

Our Aim:

Under this organization we aim to unite "Thalassophile" artists that find their happy places by the sea.

The artists of target here are the lovers of the sea, the creators that live(d) and grew up with the sea. The artists that are familiar with and shaped by their corresponding part of the Mediterranean region.

----------------------------------------------------------
Through a properly managed social media account and website we aim to:

1. Promote any emerging career artist that use the literature, photography, history and scenery of the sea in their artistic creations.

2. Create a platform for cultivating fresh ideas revolving around the diverse Mediterranean aesthetic. These ideas may include designs, photographs, presentations, animations, paintings, poetry and more...

3. Get ourselves familiar with many more young artists along the way, by growing a community that shares the same enthusiasm for the rich, hybrid culture of the Mediterranean region.

----------------------------------------------------------

The Noun Fathom is a Term of Nautical Origin:

1. "A unit of length equal to six feet (1.8 meters), chiefly used in reference to the depth of water."
"sonar says that we're in eighteen fathoms."

2. "To understand (a difficult problem or an enigmatic person) after much thought."
"the locals could not fathom out the reason behind his new-found prosperity."

Fathom* the name is aligned with our aim of discovering the depths of the notions tied to the sea. The notions that can be found from the myths of the ancient world to the novels and philosophy of the modern age: From 'Odysseus' to 'Le Comte de Monte-Cristo' to 'L'Étranger'.

----------------------------------------------------------

Eligibility:

(As a starting note we would like to underline the fact that this is an idea in its very first phase, thus we are infinitely flexible regarding these bullet points. They are here to provide a rough guideline on what to expect.)

1. You are an early career artist, art student or you aspire to take the steps in becoming one in the near future.

2. You are located in a Mediterranean country in which the sea/sea culture plays an important role in shaping lives, and your life as an artist in particular.

3. You are committed to your creation process, you sketch, think and take critical stances on cultural issues frequently. In other words, you are in conflict with many things in life.

4. You strive to learn and create more of the shared nautical culture of humanity together with other artists.

----------------------------------------------------------

To Apply:

Respond to the questions in the application form given above.

For further questions and contact:

email: fathom.united@gmail.com*

(A webpage will be designed in a brainstorm session with the artists, considering our collective needs and interests.)
----------------------------------------------------------

About the Creator of the Initiative:

Thank you for following me thus far, I appreciate your curiosity in my open call!

As the owner of this thread, I'm an Italo-Turkish undergraduate student of Economics that desire to pursue a career in curatorial studies. I have all the numerical skills to overcome the hardships of launching an initiative. This idea of a webpage and a social media account in its initial phase is purely voluntary. In a hypothetical more advanced stage after launch, I aim to branch it into ways that would make it sustainable for the artists.