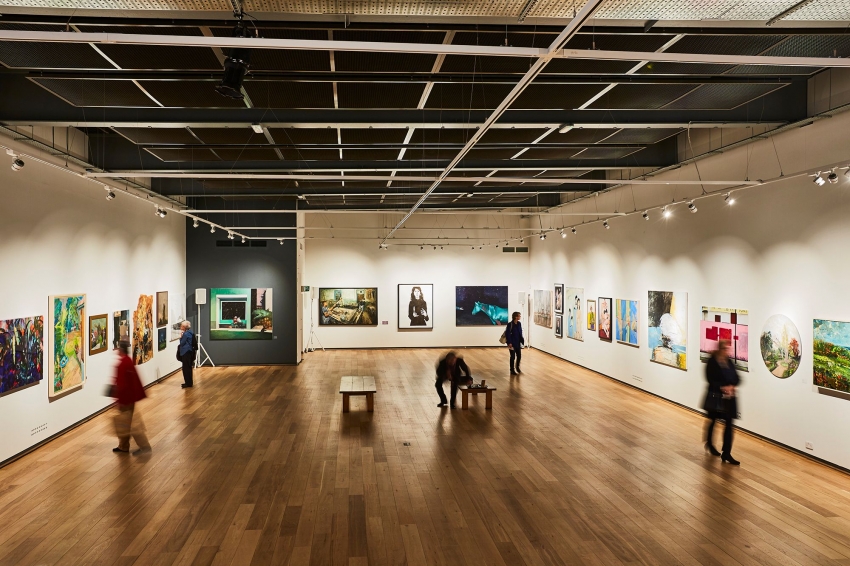 Email Friend
Add to Favorites
Report Listing
Event History
Established in 1961, the Federation of British Artists (FBA) is a major visual arts charity championing figurative art. It operates the Mall Galleries and comprises nine of the UK's leading art societies. The FBA's exhibitions are a unique opportunity for artists to display their work alongside established names and for art buyers to discover the finest contemporary art to add to their collections. For its 60th anniversary, the FBA will be bringing together the best of figurative art by launching a new online exhibition and art prize…
At a time when representational and figurative painting is enjoying a return to popularity and as society re-emerges into the light after the global pandemic, Figurative Art Now will give artists the chance to showcase their work and give the public an opportunity to view and buy new pieces in a wide range of mediums. This innovative exhibition will be selected by some of the art world's leading voices, held 100% online, and delivering a range of prizes including cash awards, mentoring and exhibition opportunities.
THE JUDGES
· Jo Baring, Director of the Ingram Collection of Modern British and Contemporary Art: Jo Baring has curated exhibitions at museums and public galleries across the United Kingdom. A board member of Women of the Year, a fellow at the RSA, and a trustee at Artists' Collecting Society and ArtCan, Jo also hosts the podcast Sculpting Lives, a series delving into the lives and work of women sculptors.
Andrew Gifford, artist: Andrew Gifford is internationally recognised for his innovative paintings and light installations based on the landscape. His work has been widely exhibited in solo exhibitions across the UK, and toured around the world to Jerusalem, Hong Kong, Singapore, Houston and more. 
Clare O'Brien, CEO of the Mall Galleries: Clare O'Brien joined the Mall Galleries / Federation of British Artists in February 2019. She previously worked as Director of Chiswick House and Gardens; Director of Public Engagement and Income Generation at the Wallace Collection, and Deputy Director of Development at the National Theatre.
Barbara Walker, artist: "one of the most talented, productive and committed artists of her generation" according to art historian Eddie Chambers, Barbara Walker makes portraits in a range of media and formats. Recent exhibitions include Turner Contemporary, Jerwood Gallery, the Royal Academy of Arts, Alan Cristea Gallery, the Venice Biennale, etc.
Jonathan Watkins, Director of the Ikon Gallery: Jonathan Watkins has led Ikon for over 20 years. He has curated a number of large international exhibitions including the Biennale of Sydney (1998), Tate Triennial (2003), Shanghai Biennale (2006), and the Iraqi Pavilion for the Venice Biennale (2013), and has written extensively on contemporary art.