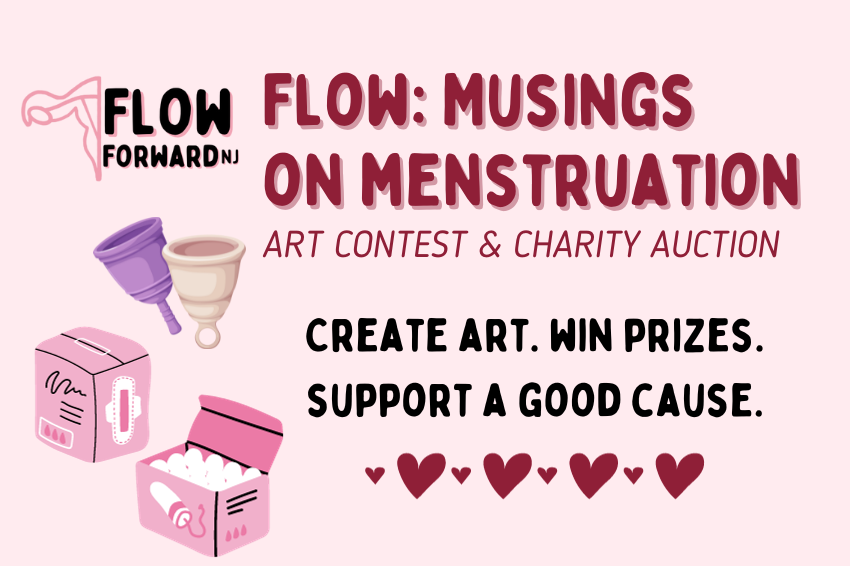 Email Friend
Add to Favorites
Report Listing
What Makes this event different?
We are the only non-profit dedicated to ending period poverty in Southern New Jersey. All proceeds from our Women's History Month auction will go directly towards getting menstrual products in the hands of those who need them, as well as educating people on menstrual health.
Copyright Policy
The artist will be credited and maintain copyright, though the original piece will be auctioned off to the general public to benefit Flow Forward NJ.
Image Usage Rights
They will be auctioned off for charity.
Flow: Musings on Menstruation is a contest that looks to bring the experiences with menstruation to light. While menstruation is highly stigmitized, art is a medium that brings forth understanding in a new way. Artists will create paintings inspired by menstrual health and send them in to be displayed during the month of March, Women's History Month, in a New Jersey Gallery. On March 30th, pieces will be auctioned off live to benefit Flow Forward NJ.
Flow Forward NJ is a 501c3 nonprofit organization dedicated to ending period poverty, or the inadequate access to menstrual products.