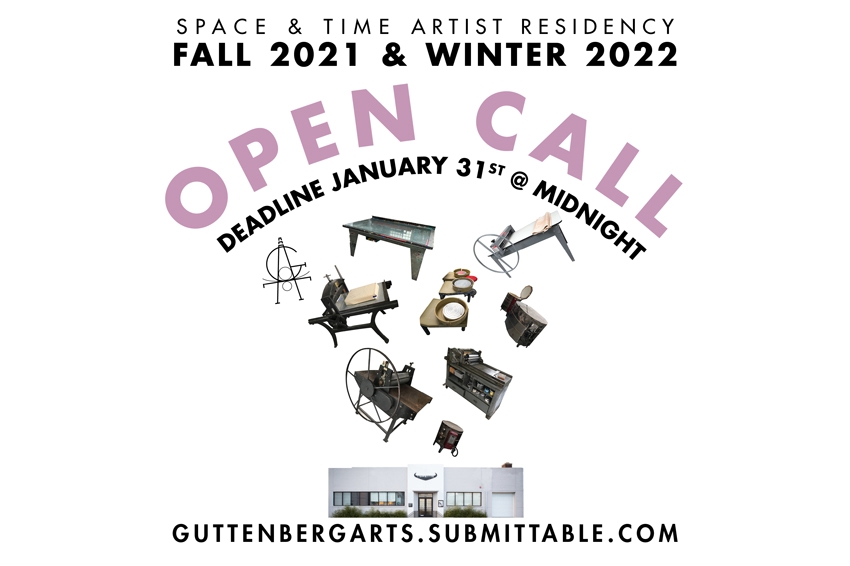 Add to Favorites
Report Listing
FREE TO APPLY
Opportunity for Artists -  Fall 2021 & Winter 2022 Open Call
The Space and Time Artist Residency at Guttenberg Arts provides artists with a $1,200.00 USD stipend to cover travel, material, and housing in conjunction with 24/7 shared access to a 4,500 sq. ft. professionally equipped work space for the visual arts including dark room, printmaking, and ceramics facilities for three months in Guttenberg, New Jersey (just across the Hudson River).
Artists are given a group show at the end of the residency, and studio visits from accomplished professionals from the art world.
Each artist is required to give a free public lecture or art workshop towards the close of their 3-month residency and spend a minimum of 15 hours a week in the studio. We highly recommend a visit to our building if you are unsure of your commute or have questions regarding our facilities.
All artists are selected by a blind jury of arts professionals on the merits of their work. Please note that we do not provide housing accommodations. Guttenberg Arts is dedicated to promoting the visual arts by providing practicing artists with the space and time to develop their work while engaging with the public. Guttenberg Arts aims to increase opportunities for supported artists by expanding their community through artistic collaborations and promotion to curators and collectors in the tri-state area. FALL RESIDENCY IS SEPTEMBER 8TH - DECEMBER 10TH 2021 WINTER RESIDENCY IS JANUARY 5TH - APRIL 8TH 2022
The Deadline is January 31, 2021 at Midnight.
For more information about this opportunity for artists, please visit the Event Website.