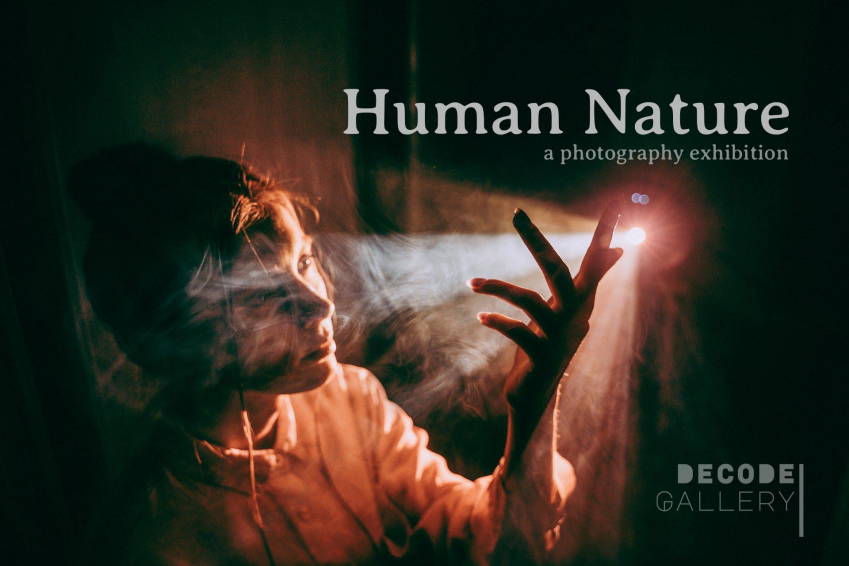 Add to Favorites
Report Listing
Call to Photographers for a Juried Exhibition
THEME: Human Nature
The Decode Gallery is excited to announce June's upcoming exhibition titled Human Nature. Who are we, who are you, what does it mean to you to be human? Human Nature is described as the fundamental characteristics that make us. It is the ways in which we do things, the way we; create, conquer, explore, and care for one another. Exactly what these characteristics are vary from human to human. We are excited to discover your Human Nature.
JUROR:
Holly Hart is a conceptual fine art photographer. She grew up in Southern Oregon. In 2011 she graduated with a BA in Photography from the Art Institute of Seattle. Her work has been published internationally in magazines as well as exhibited in galleries nationwide. Her love of fine art photography led her to the creation of Decode Gallery, a gallery looking to give photographers the important opportunity to exhibit. Holly continues to work diligently on personal art projects.
ENTRY FEE:
$35 per entry (an entry includes up to 5 photos).
For additional information on this call for entry click the Apply button below.