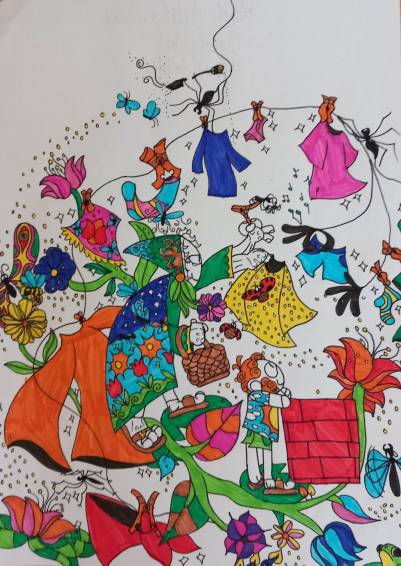 Add to Favorites
Report Listing
Image Usage Rights
By submitting their drawings, entrants agree that the Publisher may publish their works in any form without remuneration.
International Art Contest DRAW A PICTURE OF THE FAIRY TALE!
AMTAK Publishing is holding an international drawing competition for primary school students (6-14 years old) to submit colorful drawings related to fairy tales.
The goal of the art competition is to discover talented school age artists, to make our website more colorful and possibly to find an illustrator for our publishing house.
Entry requirement: 1 or more entries per person, up to a maximum of 5 entries. The drawings may be related to the same or different fairy tales.
How to apply: pre-registration is required. You can download the registration form here: www.amtak.hu. The entry fee is HUF 5,000 per applicant. Please transfer the payment to this account: IBAN:HU44 1170 4007 2023 9576 0000 0000, account holder: AMTAK Bt, please write in the note the password for the drawing competition and the name of the applicant. An email will be sent to you to inform you of the success of your registration. Please send the proof of payment together with the registration form. Please send the registration form and proof of payment to the following address: amtakbt@gmail.com.

Deadline for registration: 01 November 2023. Your registration will be confirmed via e-mail.
Colour drawings should be submitted individually, A4 size, in pdf format electronically to amtakbt@gmail.com. Please indicate the name and age of the author at the bottom of the drawing and, as an attachment, the name, country, school and the title of the illustrated story. The information must be included in language of the applicant.
You will be notified of the outcome of the application by email.
Prize: The prize is 2x300 USD. In addition, all successful entries will be published in a colour album edited by our publishing house, which will be sent to each winner in 5 copies free of charge.
For more information about this call for entries, please visit the Event Website.