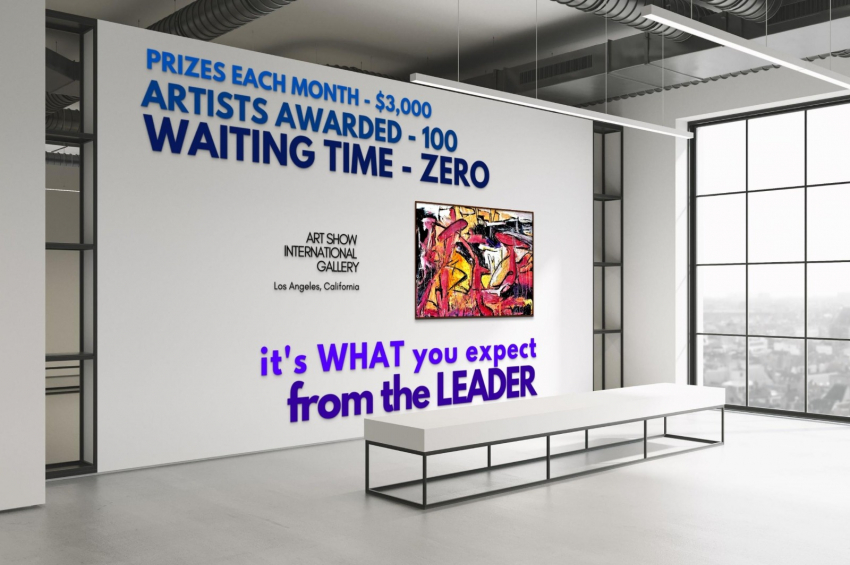 International Juried Art Competition & Solo Exhibition | $3000 Cash Prizes to 70+ Winning Artists Each Month | $1,000 Artist of the Year
Add to Favorites
Report Listing
Event History
Every one of our 2020 and 2021 art competitions has been a resounding success. In the last month alone, $3,400 in cash prizes were given out to 70+ talented artists. There were several other gifted artists who were quite deserving of the prize money and could have as easily won the competition.
What Makes this event different?
ART SHOW INTERNATIONAL GALLERY is conscious of artists' preferences and needs during these unprecedented times. Therefore we strive to distribute prize money equitably to help out a maximum number of artists in our community. Winners receive recognition in their fields. The all cash prize awards are given with no strings attached. Two art contests are held each month. Long term and permanent residency with our gallery is available where we represent you and your art and promote you in our newsletters and social media. We pride ourselves as having the best services for all visual artists. We will help you out in any way we can.
Call for Entry for Artists
Artists are invited to submit a variety of art media, including 2D and 3D works, painting, photography, printmaking, digital, sculpture, fiber, graphic, mixed media, as well as experimental and installation works.

All the competitions and exhibitions are juried and open to artists internationally. Winners will get widespread worldwide recognition and cash prizes.
For more information please visit the Event Website.