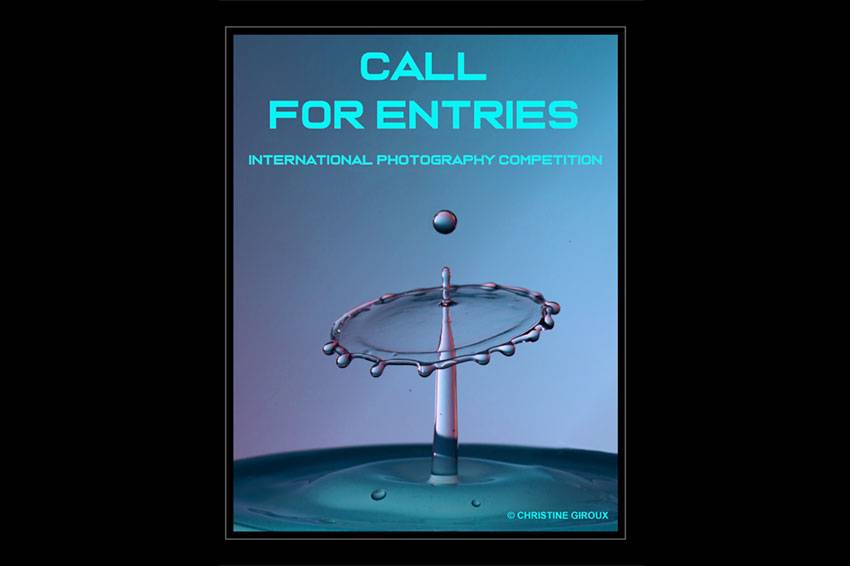 Print
Email Friend
Add to Favorites
Report Listing
Event History
Introducing our first International Photography Competition, where your talent can shine on a global stage! We are excited to offer prestigious recognition and generous prizes for your exceptional photography skills.
Copyright Policy
The Participant remains the exclusive owner of the copyrights in the photos he has submitted in the Contest.
Image Usage Rights
Administer the Contest, including sharing the Participant's photos with the judges to determine the winners; Reproduce the Participant's photos on its social media, website, promotional materials and publications concerning the Organizer, regardless of their format; Present the Participant's photos in public, for example in an exhibition; Reproduce the Participant's photos in a souvenir book and commercialize such a souvenir book; and Reproduce the Participant's photos in the context of a quarterly review by the Organizer on its website and platforms. Credit. The Organizer agrees to mention the name and credit of the Participant when using the Participant's photos in accordance with the license contained in these participation rules.
Call for Entry For Professional and Amateur Photographers
FREE : use code CYBER   when submitting your photos.
Submitting photographers need to be 18 years old or older.
Territory: Worldwide
ENTRIES: We accept up to four entries per participant
Prize: Cash | Trophy | Medals | Publication in the annual book | Website link | Ribbon | 
Certificate | Digital seal | Exhibition
Category : 
ADVERTISING / EDITORIAL PUBLICATION
Aerial/ Drone , Beauty / Fashion, Documentary / Reportage, Culinary, Cinema / Theater / Television
Landscape, Product, Medicine, Sports Vehicle (cars, motorcycles, trucks …)
MACRO/MICRO & CLOSE UP COMMERCIAL
Abstract, Animals / Insect, Automotive (cars, motorcycles, trucks, parts…),
Beverages / Liquids, Beauty products, Flowers, Culinary, Jewelry / Watch,
Medicine (any product or person related to medicine), Products,
Underwater photography (sea animals, seabed,  …..),
ARCHITECTURE
Aerial/ Drone , Abandoned architecture (building, house or structure….), Buildings, Industrial,
Interiors, Bridges, Drone/Aerial, Landscape, Urban landscapes, Panoramic
COMMERCIAL
Beauty / Fashion, Event/concert/music/Festivities/Portraits, Food/restaurant/ lifestyle,
Environment, Drone/Aerial, Medicine, Corporate headshot, Public figure, Product, Photojournalism,
Travel, Vehicle (cars, motorcycles, trucks …)
CONCEPTUAL ILLUSTRATION
Photo that illustrates a theme or concept.
MISCELLANEOUS
A photograph that is not named in all subcategories
SPORTS
Individual sports (badminton, boxing, cycling, golf, skiing, tennis, gymnastics,
squash, surfing, swimming, skating, ice climbing, rock climbing, any individual sport)
Races (car, bicycle, motorcycle, boat, various races)
Team sports (basketball, volleyball, handball, baseball, football,
hockey, any team sport)
For more information regarding this call for entry for photographers, please visit the Event Website.