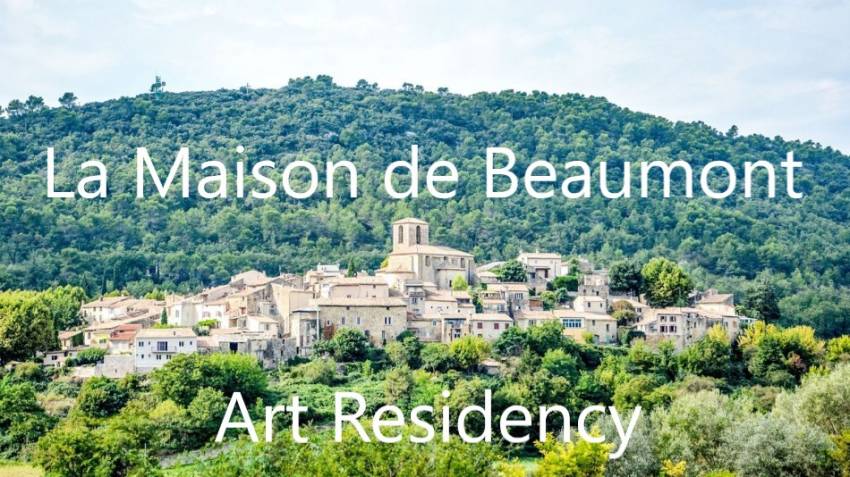 Email Friend
Add to Favorites
Report Listing
Copyright Policy
Artist keeps all the copyright.
Image Usage Rights
Artist keeps all the copyright.
Experience Art & Joie de vivre in the Heart of the South of France
La Maison de Beaumont is pleased to present an unparalleled Artist Residency experience in the picturesque landscapes of Provence & Luberon. The artist residency is recognized as one of the Top Artist Residencies in South of France by Art Connect Magazine. La Maison de Beaumont offers artists a unique place to focus on their creative work and disconnect from their normal point of reference.
Disciplines: Open to musicians, scholars, writers, painters, and diverse artists.
Accommodation: 18th-century village house with fully renovated individual apartments (private bathroom and kitchen in each unit).
Facilities: Music & Exhibition Room, Common Terrace, Painting Atelier
Opportunities to connect & mingle with other resident artists while having the full privacy of individual apartments
Why Choose La Maison de Beaumont ?
Historical Ambiance: Located in the medieval town of Beaumont-de-Pertuis, with origins tracing back to the 11th century. The
Immersive Experience: Dive deep into the Provençal lifestyle surrounded by vineyards, lavender fields, and forested hills.
Rejuvenate: Former residents acclaim a sense of revival, inspiration, clarity, and focus from their stay.
Stay Connected: For open calls, opportunities, and events, follow us on Instagram and stay updated with La Maison de Beaumont.
Apply now and witness the confluence of history, beauty, and art in an environment designed to inspire.