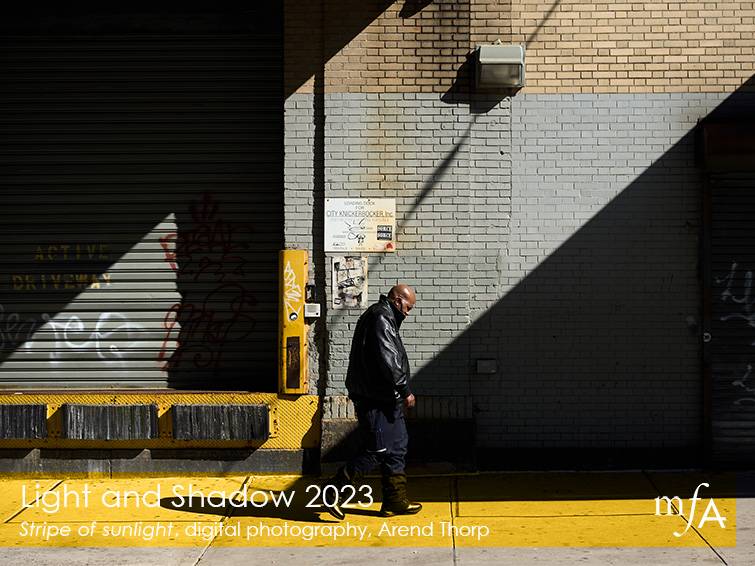 Print
Email Friend
Add to Favorites
Report Listing
Call for Entries for a Juried Exhibition
Where there's light, there must be shadow. Whether an artist is aware of it or not, light and shadow are essential to all forms of art, either as the subject of the piece, or the material being used to create it.

From the dramatic chiaroscuros of the European Renaissance to the interactive and immersive experiences of Mary Corse and Yayoi Kusama, light and shadow continuously fascinate artists.

Pieces that play with the dynamic between light and shadow are eligible for MFA's 6th annual Light and Shadow exhibition.

Entry is open to all artists residing internationally. All original 2D or 3D artwork in any media is eligible for this online show. Works selected by juror Jon-Phillip Sheridan will be on display in MFA's online gallery, Curve Gallery, from December 15, 2023 through January 31, 2024.
For more information regarding this call for entries for artists, please visit the Event Website.