The deadline to participate in this event has passed. Find other call for entries and opportunities by browsing this site. Try search for other events in the
Art
»
JURIED EXHIBITIONS
category.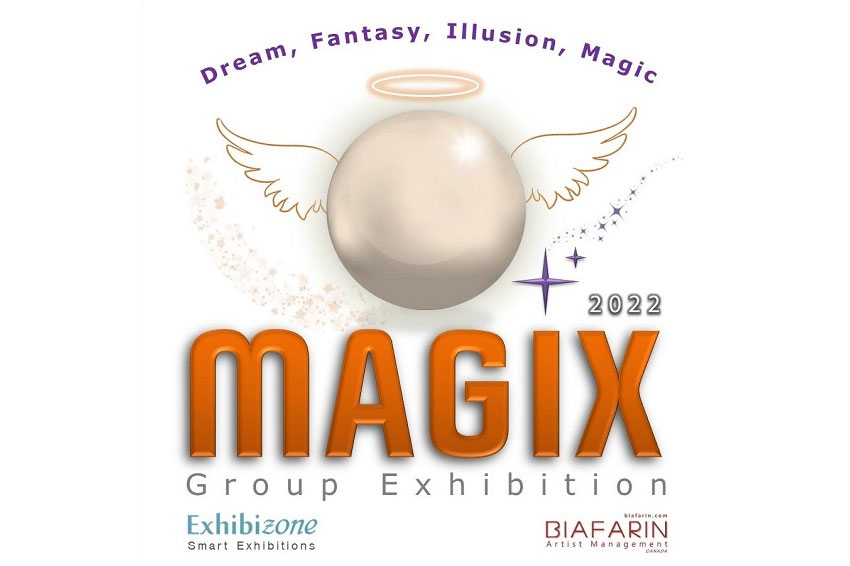 Add to Favorites
Report Listing
Copyright Policy
Artwork Originality - All artworks provided by Artist should be original and created by Artist without any supervision. - By submitting to this Opportunity, Artist declares her/his artwork is not a copy, derivative, or based on the work of others or in any way an infringement of copyright. Copyrights According to Canadian law, Artist retains copyrights of their work. By submitting to this Opportunity, the Artist grants his/her unconditional acceptance and permission for the use of his/her personal and artwork's image and data by the Organizer, cooperative service providers, and third-parties and allow publication and circulation of his/her provided materials and information in all advertising and promotional media both in print and digital.
Call for Entry for Artists
Win Cash Prizes and Showcase your Magical World Globally 
The MAGIX 2022 artist call encourages visual artists to provide artworks that express artistic visualization of Illusion, Dream, Fantasy, Imagination, and Magic.
"The most important quality of art and its aim is illusion", inspired by Gustave Flaubert's famous quote; for MAGIX 2022, we are inviting artists to walk us through their magical world of dreams and fantasies, where illusions and imaginations defy logic and present a world beyond reality, or perhaps showcase a deeper reality and underlying truth. 
We seek artworks that expand our surreal possibilities, challenge our beliefs in our senses and that give birth to a dreamlike fantasy world that arises from artists' magical thoughts and illusive imaginations. 
Tell your visual story of dreamy landscapes, fantasy characters, illusive creatures, futuristic images, sci-fi societies, horror imaginations, magical worlds, optical illusions, and abstract play of colors and lines.
Both representational and abstract art in any medium is welcome.
Submitting to this artist call is free of charge, and a small selection fee applies to selected artists only.
We invite artists from anywhere in the world to submit their art and join us in another popular art exhibition by Exhibizone to win cash prizes and fascinate our ever-growing number of visitors (over 3 million so far) by showcasing their imaginary art. 
Learn more about Exhibizone exhibitions at https://www.exhibizone.com/exhibitions
 
FEES
Submission is FREE
Selection Fee is USD 35.
Selection fee only applies to selected artists for MAGIX 2022.
For more information about this call for entry for artists, please visit the Event Website.