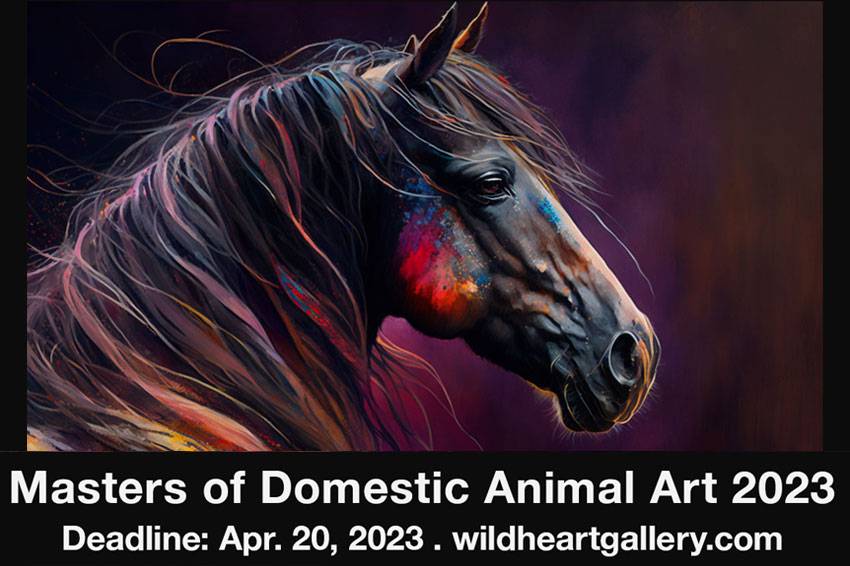 Email Friend
Add to Favorites
Report Listing
Event History
This is our first ever Masters of Domestic Animal Art! We are a small, artist-operated virtual gallery. Our mission is to promote wildlife and animal art in both non-traditional and traditional forms. People have been creating art about animals for millennia. We exist to honor, promote, and uplift it.
Copyright Policy
The artist retains all copyrights to their artwork without exception.
We are looking for artwork of domestic or domesticated animals that falls into a variety of art style and genre categories: Abstraction, Surrealism, Realism, Pop Art, Expressionism, Assemblage, and more! We love traditional animal art styles but also love to celebrate alternate styles and forms of expression. Be Bold!
This call for art is open to all international artists age 18 or over and working in any medium (except video and sound art). 
Art may include more than just animals and insects. Feel free to incorporate humans, objects, landscapes, shapes, space, or anything else.
 
Not mandatory, but it is preferred that artwork be completed within the last 2 years.
Artwork must not have been included in Wild Heart Gallery's shows within the last 6 months.
Originality is one of the components our jurors use to score entries.