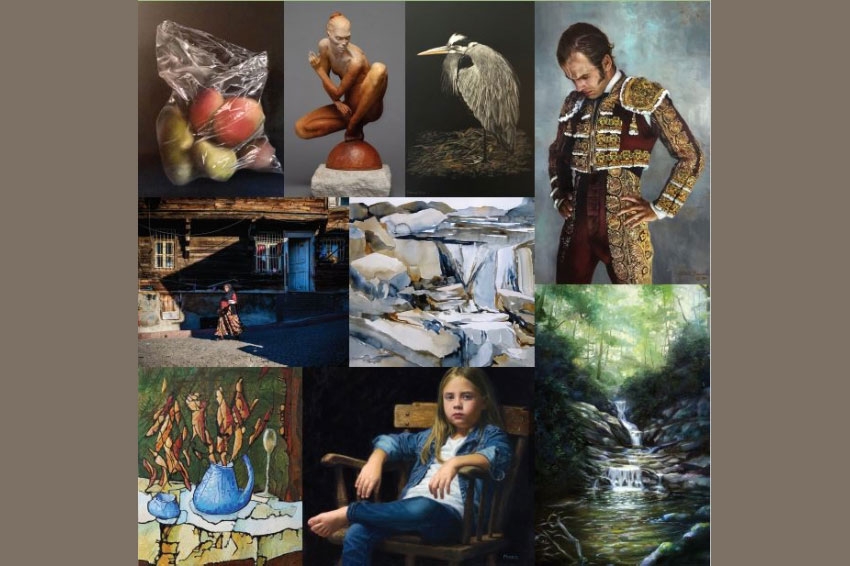 Add to Favorites
Report Listing
Event History
With this being the 20th Anniversary of Metro Montage, we will be celebrating by utilizing all galleries in the museum for the exhibition, which will enable us to accept more pieces of art than in years past!
What Makes this event different?
This is a favorite exhibition hosted by MCMA and through the years it has maintained its popularity with artists and patrons. The Opening Reception is one of the biggest of the year at MCMA and draws hundreds of visitors.
Image Usage Rights
By submitting, MCMA will be given consent to use submitted images for any future promotional purposes.
Call to Artists!
"Metro Montage XX" will be featuring works of fine art by contemporary artists that showcase the diversity and skill within our nation's culture.
THE JUROR: MCMA Curator, Madeline Beck, will again lead an anonymous committee of jurors to judge this year's Metro Montage. She has been working with the MCMA staff since 2015 and was the Curatorial Assistant for the Zuckerman Museum of Art. Beck graduated summa cum laude from Kennesaw State University with a B.A. in Art History. She has judged numerous exhibitions in Atlanta. She has also presented undergraduate research at conferences across the region, and been published in three academic journals.
THE ENTRY FEE: $35 Members of MCMA / $40 Non-Members. Non-refundable.
Your membership status will be checked to confirm current enrollment.
There is a maximum submission of 3 pieces of art per payment.
CONDITIONS:
Eligible media includes but is not limited to: oil, acrylic, watercolor, pastel, ink, pencil, mixed media, collage, printmaking, photography, sculpture, pottery, mosaic, and fiber. Giclees and video/sound art are not eligible.

Installations must be approved prior to submission deadline, as they are subject to denial based on size and manner of installing. Substitute submissions may be necessary.

Submitted artwork may not have a height or width exceeding 80 inches.   

All submitted pieces must be original artwork that is recent (within the last ten years) and has not been previously shown at MCMA in any capacity.

Images submitted are to be un-enhanced and un-manipulated in high resolution. Any accepted art that arrives altered or different in any way from the image submission may be disqualified.

Photography submissions must be one of a limited edition and not showing elsewhere during Metro Montage.
Submission Deadline is April 17, 2020 at 11:59pm.
The Exhibition runs July 11 - September 6, 2020. 
For more information about this opportunity for artists, please visit the Event Website.