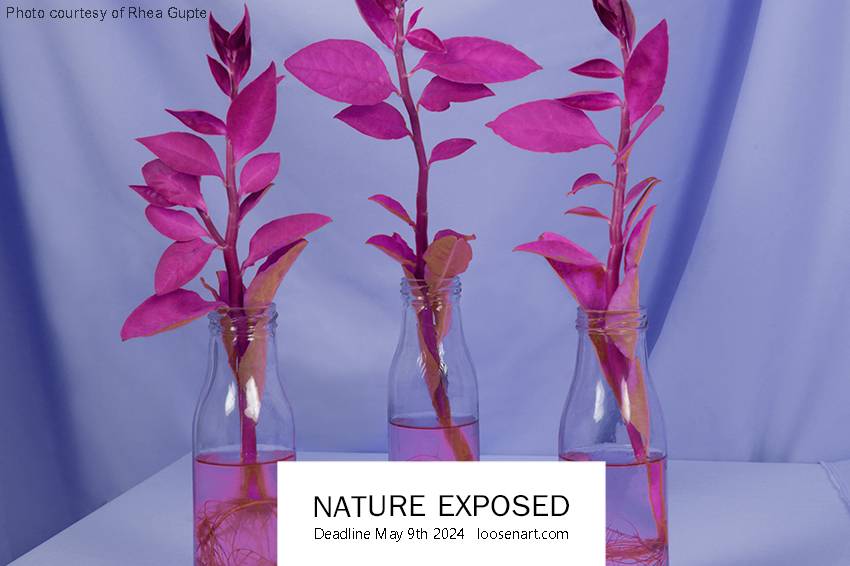 Email Friend
Add to Favorites
Report Listing
NATURE EXPOSED
Free entry│Call for Exhibition
Photographers are invited to submit 1 up to 3 photos addressing the theme.
Group Exhibition in Rome. July 2024
-
As theories of visual culture demonstrate, since ancient times the iconographic image has been a very important form of transmission and diffusion of human knowledge.
Starting from the late Victorian period, photography became a fundamental medium for scientific research, fully responding to the need to catalog and bear witness to inquiries into the natural world. Being photography considered a means that offers an objective vision of reality, when combined with data and texts, it is welcomed by the academic environment as an ideal means for the documentary transmission of scientific results.
In the fields of botany, anatomy, and in the study of behavior, micro/macroscopic observations, etc., contemporary technology offers more and more tools that help us understand the world, tools that broaden our perception and determine our awareness of it.
The call for the exhibition Nature Exposed intends to collect photographic, video and digital visual works that offer a glimpse into the natural world through the display of elements, flora, fauna, organic processes and behavioral dynamics.
-
Submissions » http://bit.ly/loosenartcalls
Deadline May, 9th 2024