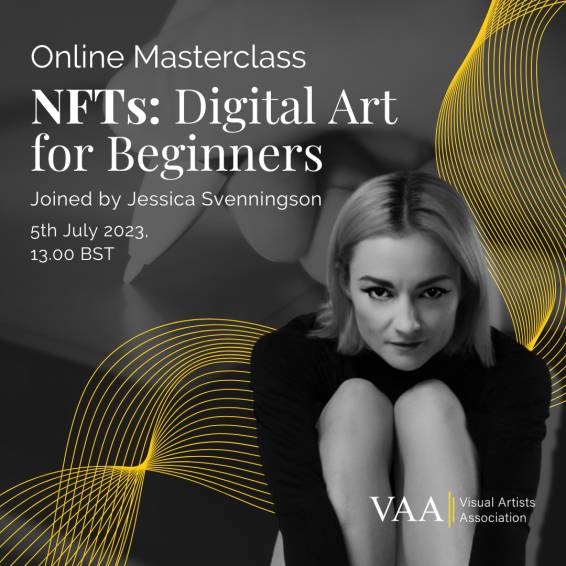 Email Friend
Add to Favorites
Report Listing
Creatives of all levels are invited to learn more about exactly what NFTs are and the income opportunities for artists. This microlearning webinar will cover the basics of NFTs in the Crypto world —and how you can create your own NFTs using a cryptocurrency platform.
This session will review the pros and cons of NFTs, plus a checklist guide to take you through the steps and best practices when creating an NFT:
• What is NFT Art and how to leverage this trend
• A brief history of NFT technology and history
• How to buy and sell NFTs on various NFT marketplaces
• Best NFT marketplaces for artists new to the technology
• Pros and Cons of NFTs
• Marketing opportunities to participate in the NFT Art
• How to decide when NFTs are right for you
This course will give you the confidence and knowledge needed to create your first NFT. All participants will receive a PDF guide on how to create NFT art and the fundamentals of getting started. We will be joined by NFT Digital Art expert, Jessica Svenningson, and the VAA's own Artist Mentor, Karen van Hoey Smith.
Jessica is based in Lisbon, Portugal, as the Lead Art + Tech Business Developer for social enterprise Research Casting International, producing exhibitions for internationally recognised museums; and RCI Studio, creating fine art cast bronze and aluminium sculptures for artists around the world. She was previously Creative Coordinator for DoinGud, a decentralised NFT marketplace dedicated to positive social impact.
Free to premium members of the VAA, or £19.99 for standard & non-members. A recording of the event will be available. Spaces are limited, register to reserve your place.