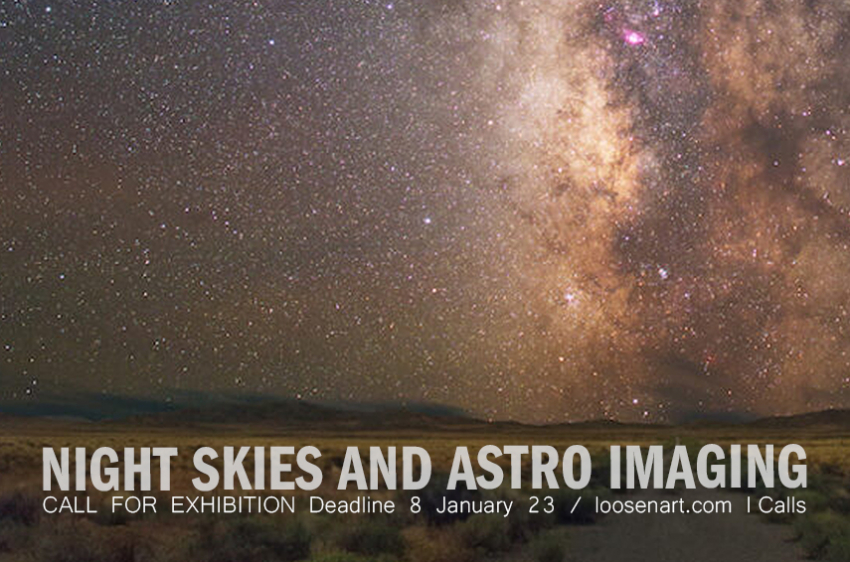 Email Friend
Add to Favorites
Report Listing
Night Skies and Astro Imaging
Free entry│Call for Exhibition
Photographers are invited to submit 1 up to 3 photos addressing the theme.
Group Exhibition in Rome or Milan city. April 2023
-
Since the days of ancient Greece, the contemplation of the night sky has stimulated thoughts on our existence, on our being in the world and on the unknown infinity outside of it.
The evolution of Western thinking lays the foundations of the relationship with the universe according to a philosophical and scientific vision, supported by the technological evolution of the past centuries, have provided answers and shaped the awareness of our being.
From Giotto to Van Gogh and even Anselm Kief in painting, from Henry Draper in the field of astrophotography to Thierry Cohen's starry skies, the history of images has expressed our relationship with the sky, and these traces through which we are able today to grasp the different interpretations it has been subject to over the centuries. A mysterious space, or according to the ancients a divine kingdom, that reminds us of our origins and our destiny.
On the historical - phenomenological level, an artistic and scientific approach, in which the two aspects are in dialogue with each other, is today increasingly prevalent in the field of research on different scientific-cultural fronts, through new technological-digital tools aimed at stimulating new ways of perceiving and experiencing reality.
For the upcoming Night Skies and Astro Imaging exhibition, curated by Loosenart, photographers are called upon to present works corresponding to the theme.
-
Submissions » http://bit.ly/loosenartcalls
Deadline January, 8th 2023