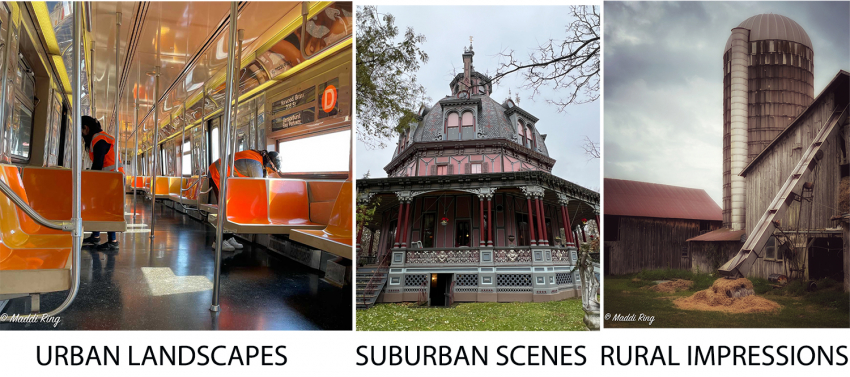 Add to Favorites
Report Listing
Copyright Policy
All entrants to NYC4PA Open Calls for Entry, by virtue of their submission, are attesting that the images submitted are their own work and there has been no copyright infringement. NYC4PA will not be held liable for any infringement of rights that might surface during the jurying or displaying of any image.
Image Usage Rights
By submitting you grant NYC4PA the right to use your image(s) for promotion and advertisement of NYC4PA as well as inclusion in the NYC4PA catalog and online gallery if the image is prize winning, juror selection or honorable mention. The photographer retains all rights to the image.
Photography Competition by The New York Center for Photographic Art 
Theme: Urban, Suburban, and Rural: These are life choices, whether for living or visiting. 
Share with us the thing about these locales that caught your eye.   Was it the parked cars, skyline, or lights of the theater in the Urban Landscape? Maybe you captured the bar-b-q in a Suburban backyard. Maybe it was the geometry of a street of well-groomed front yards, a strip mall or other image representative of the Suburban Scene. OR were you enthralled by the imagery of Rural Impressions - the hills, the dales, the cows, the horses, the white farm fences, or rusted cars on front lawns.
For more information about this photography competition, please visit the Event Website.