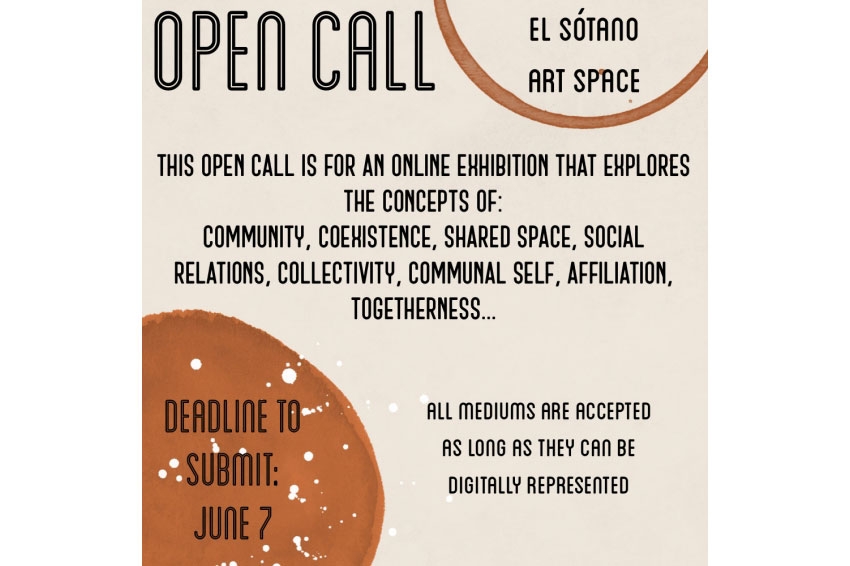 Email Friend
Add to Favorites
Report Listing
OPEN CALL FOR SUBMISSIONS
by El Sótano Art Space
This open call is for an online exhibition that explores the concepts of community, coexistence, share space, autonomy, company, social relations, collective, communal self, territory, affiliation, togetherness…
All mediums are accepted but must be able to be digitally represented. This is an opportunity to get creative in representing your artwork (physical or not) in the digital space.
To apply please send the following to elsotanoartspace@gmail.com with the subject line "online open call": 
- high-quality files of your work
- title, medium, year created, dimensions
- a 250-word artist statement and 250-word artwork description
- links to website, Instagram, etc.
- Deadline to submit: June 7th
* must be 18 years old to apply*
For more information, please visit elsotanoartspace.com or follow us on Instagram at @elsotanoartspace. We are a nonprofit art space focused on catalyzing art conversation.