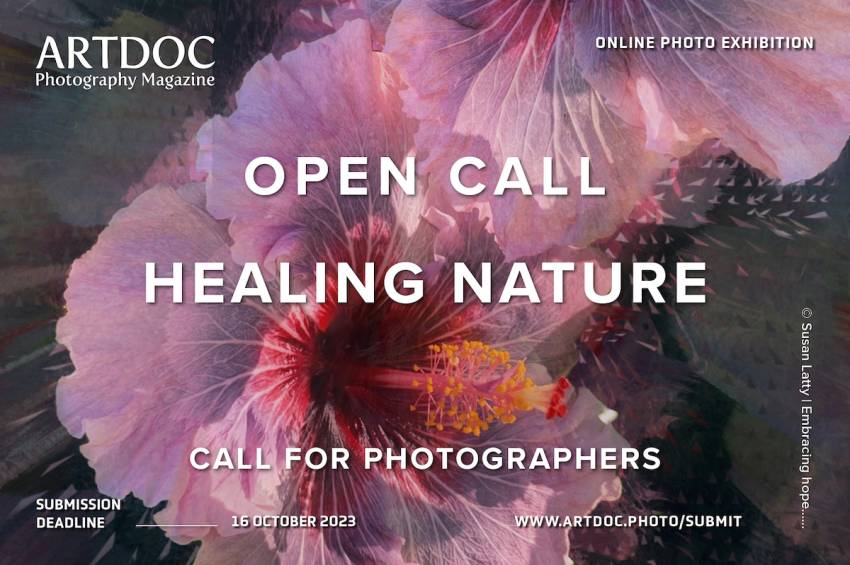 Email Friend
Add to Favorites
Report Listing
For our open call, we invite photographers to submit their intriguing images that capture the manifold forms of the healing power of Nature. Explore the therapeutic qualities of our natural world, whether it's serene landscapes, vibrant flora, or the beauty of overlooked details. Showcase your unique perspective on how Nature heals, inspires, and renews. Selected works will be featured in our next online exhibition celebrating Nature's soothing impact. Submit your entries and join us in spreading the healing magic of Nature through photography. 
 
Exhibitions | Features | Magazine
By submitting your work, you get the chance to be showcased in our online exhibitions, special Featured Submissions page, and magazine issues.