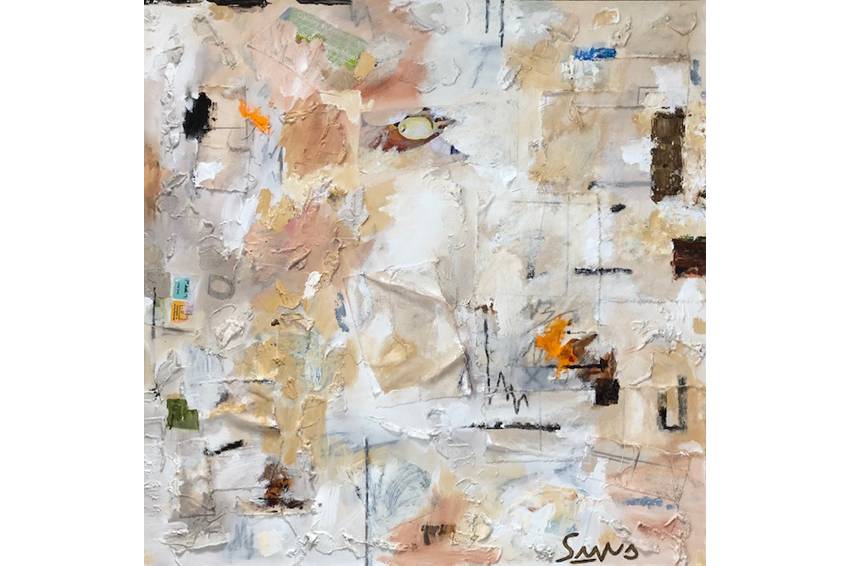 Email Friend
Add to Favorites
Report Listing
Event History
This is the 19th year for this event,
What Makes this event different?
This unique exhibit is dedicated to showcasing the best two-dimensional abstract paintings from across the USA.
Copyright Policy
The artists retain copyrights.
Image Usage Rights
The artists retain copyrights, but grants use of image for promoting the event.
Call for Entries SALI National Abstract Art Exhibition  XIX
October 6 – 28, 2023
This juried competition is open to all artists, 18 years of age and over, who currently reside in the United States.
Entries must be postmarked and emails dated on or before July 8, 2023.
Each artist may submit a maximum of three works.
All work must be ORIGINAL, and completed within the last three years.
Any work executed in class or under supervision of an instructor, copies of paintings or published photos, or improper subject matter is prohibited.
Any work previously accepted into this exhibition will not be eligible for submission.
Two-dimensional work, less than 2 inches deep, of oil, acrylic, watercolor, mixed media, pastel or drawing may be entered. No computer art, photographs, reproductions or sculptures.
Each work should not exceed 48 inches in any one direction including frame, and not exceed 25 lbs. in weight.
All work must be professionally presented and be ready for hanging with flat strap hangers and wire. No screw eyes except on the inside of the stretcher frame to hold the wire.
No wet canvases.
No early pick up of art from the Garfield Park Arts Center.
Make check payable to the Southside Art League.
$40 for members of the Southside Art League
$50 for non-members
Fee includes one to three entries and is non-refundable.
Sales
All entries must be for sale and reasonably priced.
The Southside Art League will retain a 33.3% commission on all sales.
Awards
Awards will total a minimum of $2000 in cash.
Awards will be determined by the juror from the actual works and not the digital entries.
Agreement
The signed entry form indicates an agreement with all conditions set forth herein.
Permission to reproduce works for publicity is considered granted.
All reasonable care and handling will be exercised with the art work; however, neither the Southside Art League, Inc., Indy Parks & Recreation, The City of Indianapolis, nor The Garfield Park Arts Center, nor their insurance carriers will be liable for any loss or damage incurred during the transportation and/or display of said artwork. Such coverage will be the responsibility of the artist.
The sponsors or juror retain the right to disqualify any work they determine to be something other than originally presented on the digital images.
Failure to deliver an accepted work of art may result in the artist being banned from SALI exhibits for two years.
Juror
Anabel Hopkins is a Brown County, Indiana artist who works in oil, pastel, and acrylic. While she paints impressionistic landscapes depicting the beautiful rural area where she lives, non-objective abstracts are her favorite subject. While she has studied with nationally known artists such as Albert Handell (pastel), Kathleen Earthrowl (abstracted landscapes) and Joe Digiulio (non-objective abstracts), she developed her skills through workshops with many of her favorite Indiana artists. She has won a number of awards. She has shown abstracts in the Hoosier Salon annual exhibition and in many solo shows around the state. She is an early inductee into the Indiana Artisan Project.
Reception
The public is invited to the Opening Reception, Friday, October 6, from 6:00 – 8:00 p.m. to be held at The Garfield Park Arts Center. All entrants are urged to attend, if possible.
Entry Deadline July 8, 2023.