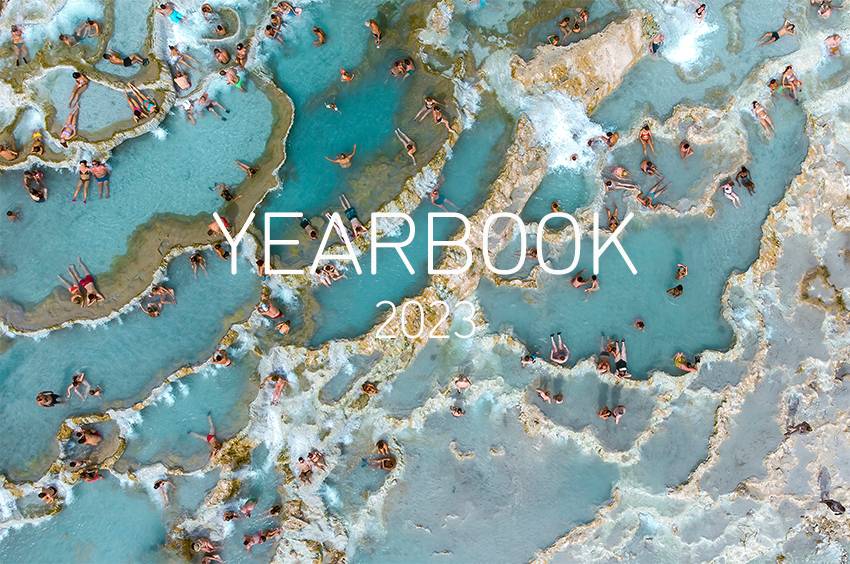 Email Friend
Add to Favorites
Report Listing
Event History
YEARBOOK was launched in 2020 as an answer to all the cancelled graduate shows, and uncertainty about when events of that size and nature would be able to resume. The team at Shutter Hub thought about what these shows mean for those involved, and what they were missing by not having them. In many ways they echo the ethos of Shutter Hub exhibitions – group shows of work by many varied photographers, promoted to the photography world, attended by industry experts, other photographers' networks and potential employers. We decided to do what we could to have a positive impact for everyone, and not just for graduates. It was a huge success, with photographers gaining valuable new connections, opportunities and a real sense of community – it was something special to be part of, together!
YEARBOOK is Shutter Hub's annual directory of photographers, open to all photographers, whatever stage they are at in their career.
In previous years we've produced a printed publication, but as the YEARBOOK has grown, and the page count of the publication has its limits, we want to make sure everyone involved has an equal chance to be seen. In 2023 we will focus on the online exhibition, sharing it far and wide, and making it available as a resource for industry specialists and agencies across the globe.
YEARBOOK 2023 will be:
A group exhibition online promoted to people working within the photography industry – every entrant will have at least one image included and a series of YEARBOOK Awards with prizes from major industry organisations.
Have a look at last year's exhibition here, and the 2022 YEARBOOK Awards here.
We're asking for entries from all photographers, no matter your background or education. There's no theme, take the opportunity to promote your best work.
Each photographer will have one or two images in the online exhibition, and there will be a link from your name to your website or social media (you'll decide), so viewers will be able to link through to see more of your work.
We will review all entered images but ultimately you should enter images that stand alone to represent your style, skills and the work you'd like to do more of as best they can.
The exhibition will be online, so it can be easily shared and accessed, in the same format as last year's exhibition, which you can see here. All valid entries will have at least one image included per person, on our website, which reaches over 20,000 people per month. We'll promote the show through our newsletter and social media with an audience of over 15,000 and to everyone we know who wants to see new photography!
Deadline for entries: 7 July 2023 (5pm UK time)