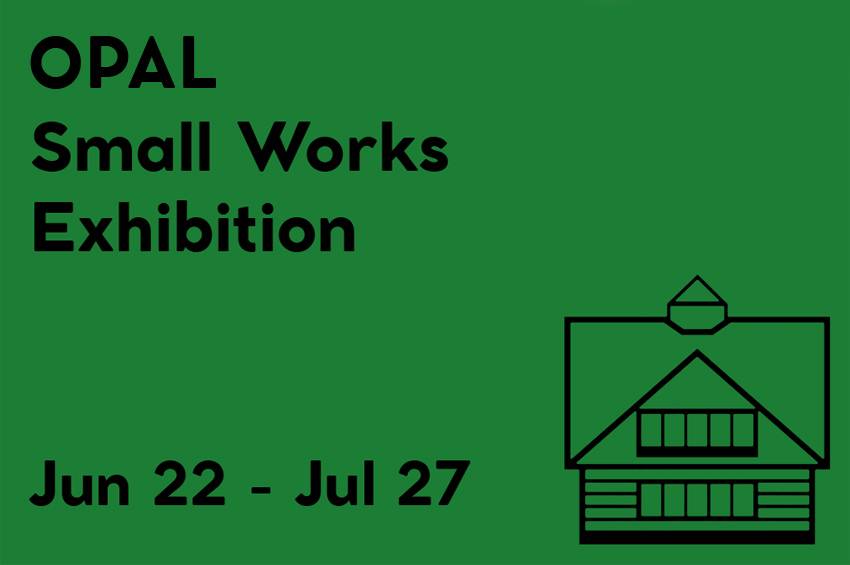 Add to Favorites
Report Listing
The Small Works Exhibition is an Open Call
Featuring small-scale artwork with each piece being under 12" by 12", so that the Gallery can showcase artwork from as many artists as possible in a single show. It's a chance for artists to create art at a scale they might not otherwise use.

Limitations can create new forms of expression.
● This is an Open Call.
● The artwork you submit will be included if it meets the Call criteria.
●  12" at its widest dimension (framing included) and not exhibited at OPAL before.
●  Sculpture work (freestanding) can be up to 12" high but must be no more than 12" wide in the round.
● Deliver your work on the drop-off dates below. All media/mediums accepted (except for video for this exhibition).
● Limit of 3 submissions for Art Members, limit of 2 for Art Friends / Supporters.
● All work MUST be ready to hang!!! (ABSOLUTELY NO SAWTOOTH OR STRING HANGERS WILL BE ACCEPTED!!!)
Important dates:
Drop-off work: JUN 16 (1-5pm), 17 (1-4pm), 19 (1-5pm)
Exhibition dates: JUN 22 - JUL 28
Opening reception:  JUN 23, 6:30pm - 8:30pm
Pick up work: JUL 28 (1-5pm), 29 (1-4pm), 31 (1-5pm)
Submission fee:
Art Member -  * 1st work @ $25   * 2nd work @ $15  
* 3rd work @ $10
Art Supporter/Art Friend -  * 1st work @ $35   *2nd work @ $20
For more information about this art call please visit the Event Website.