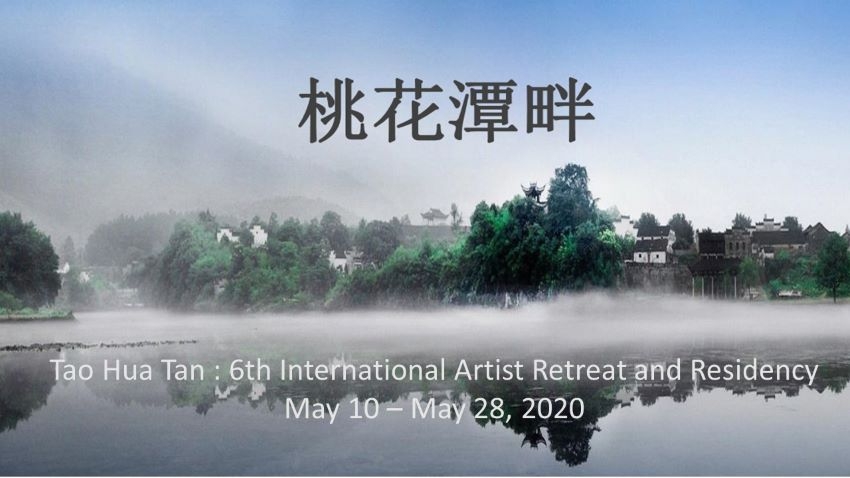 Email Friend
Add to Favorites
Report Listing
Event History
Since 2017. This is the 6th edition.
What Makes this event different?
Great international exposure. We have many artists who request a second term.
Copyright Policy
Artist maintain copyrights of the work with allowance for the organizers to use it for the catalogues, exhibition posters and media.
May residency canceled due to Corona 9, Covid virus) epidemic.
This is the 6th International Artist Retreat and Residency that will take place in Tao Hua Tan, Anhui province China from May 19th to May 28th, 2020. We will be inviting about 25 artists from China and different parts of the world to participate.
The participating artists will be selected by the curators comprised of art world professionals (curators, critics professors or artists of the senior achievement).
The invited artists should only pay for the transportation costs from their country to Shanghai Pudong airport and back. Other expenses including private rooms, 3 meals a day and art materials will be covered by the organizers. The organizers will be meeting the artists at Shanghai Pudong airport and will transport them by bus to the resort in Tao Hua Tan.
Invited artists contribute three works destined for the permanent collection of the future World Art Museum at The Peach Blossom Pool Arts and Holiday Riverside Resort, Tao Hua Tan.
The results of each session are celebrated in exhibitions at Tao Hua Tan or the capital city of Hefei. that are open to the public and free of admission charge. 
The art created is chronicled through illustrated catalogs, websites, broadcasted media interviews, magazine articles, and reviews.
To learn more about this opportunity for artists, please visit the Event Website.