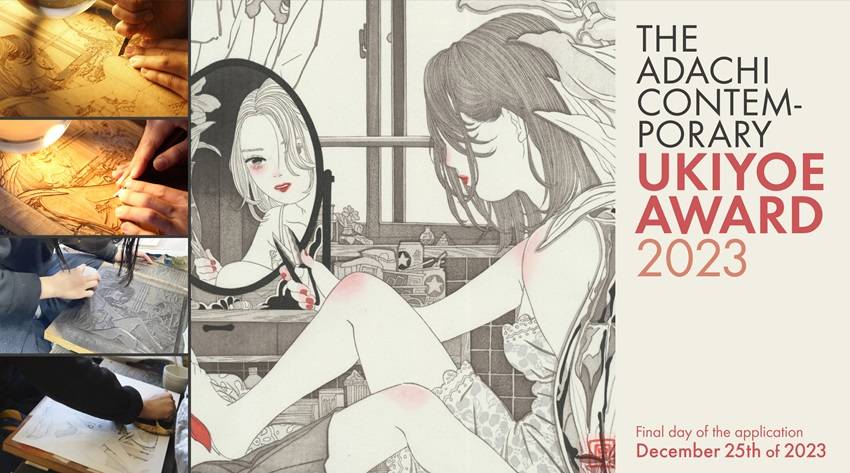 Add to Favorites
Report Listing
Event History
This award has been held over 15 years. Adachi has received many applications all over the world.
What Makes this event different?
Adachi is the only foundation that is working with the intention of preserving the techniques of woodcut printing. Through the foundation's program, Adachi trains the artisans and calls for the artists to work with them to introduce the possibility of woodcut printing for the future.
Copyright Policy
The copyright of the winners' woodcut prints belongs to the Adachi Foundation.
Image Usage Rights
The copyright of images regarding the award on Adachi's website belongs to the Adachi Foundation.
Call for Entries - Learn Wood Cut Printing
Ukiyo-e prints, loved around the world as an iconic part of Japan, are produced via the collaboration of an artist, a carver, and a printer. Hokusai and Hiroshige, among others, were ukiyo-e artists called "eshi," who were specialists in creating sketches for ukiyo-e prints. The ukiyo-e they created were truly mirrors of the times, reflecting social conditions and historical backgrounds. The Adachi Foundation calls for 21st century ukiyo-e artists that depict "ukiyo" or "the current times."
For more information about this opportunity for artists, please visit the Event Website.