The deadline to participate in this event has passed. Find other call for entries and opportunities by browsing this site. Try search for other events in the
PHOTOGRAPHY
»
COMPETITIONS & CONTESTS
category.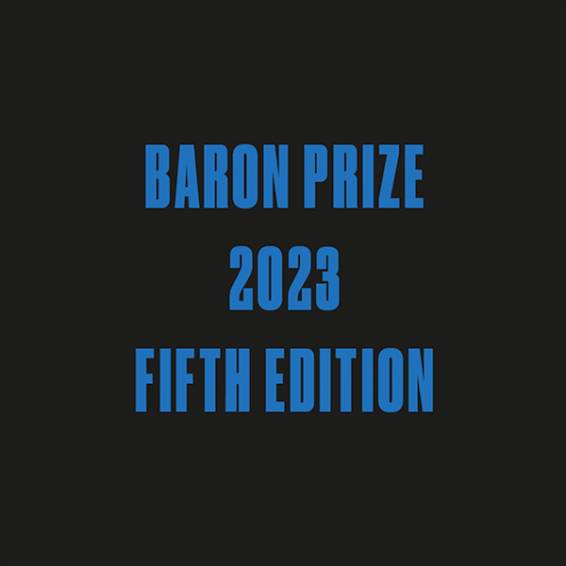 Add to Favorites
Report Listing
Event History
In 2011, BARON was launched as an independent art and photography book publisher, exploring sex and sexuality. Today BARON is stocked worldwide in 20 different countries, many of BARONS' books are in collections including the book collections at MoMA NYC and The LUMA Foundation. The BARON PRIZE has been judged by a transnational panel including Ashleigh Kane (Dazed & Confused); Chiara Bardelli Nonino (Italian Vogue); Petra Collins (Curator & Photographer) Sue Webster (Artist), Bruce LaBruce (Artist & Director) Nadia Lee Cohen (Photographer), Julie Verhoeven (Artist), Sunil Gupta (Photographer), PZ Today (Creative Director), Yushi Li (Artist), Richard Kern (Photographer), Ted Stansfield (Editor) and Ethan James Green (Photographer).
Call for Entries for The BARON PRIZE
The prize is a biannual award that recognizes photographers, artists, and filmmakers who have created projects that investigate gender, sex, sexuality and identity politics. 
The fifth edition of the BARON PRIZE is open to artists, filmmakers, and photographers who are working in any medium, living anywhere in the world, and who are over the age of 18. All are invited to apply for the 2023 edition of the BARON PRIZE. The winner will be announced in November 2023 and the winner's prize is a £2000 cash prize plus a £1000 Baron gift box containing Baron Books and merch.
Judges
RELM central to the artist's work is the power to subvert or create context, through pencil and painting, inviting us to think beyond the naked body. Inspired by her Balkan/Bosnian background, as well as several years in Europe, Relm's work also draws from her passion for surrealism and art history, inspired by artists such as Vigee Le Brun and Jean Honore Fragonard. Relm's work has been exhibited internationally, at galleries from, Corey Helford Gallery, Los Angeles to Arch Enemy Arts, New York. Her work has been written about in publications including Mutual Art to Whitewall. 'The Great Escape' is the artist's first book, published by BARON and out later this year.
ALICE HAWKINS is a London-based photographer and filmmaker whose work examines the societal definitions of femininity and gender. Since graduating from Camberwell College of Art in 2001, she has contributed to Pop, i-D, and LOVE to Vogue. Hawkins has exhibited internationally with group and solo shows at Somerset House, London to UCCA, Beijing. 'Dear Dolly' is the photographer's second book, published in 2022 by BARON.
JOYCE LEE Lee's art seeks to explore the subconscious. Using lucid landscapes and the body, the artist mixes high culture with trash culture, the picturesque with the disgusting, and the two activities of living, humor, and sex. Lee's work has been published internationally and received critical praise from publications including Numero and Playboy Magazine. 'Baron by Joyce Lee' is the artist's first book, published by BARON in 2022.
CINSY TAM  has worked for BARON as assistant creative director and commissioning editor since 2020 on titles including 'Baron by Petra Collins', 'Baroness by Sarah Baker x Versace', 'Death Book by Bruce LaBruce', 'Helmut Lang', 'Ethan James Green', and 'Dear Dolly by Alice Hawkins'. 
For more information about this call for entries for the Baron Prize, please visit the Event Website.