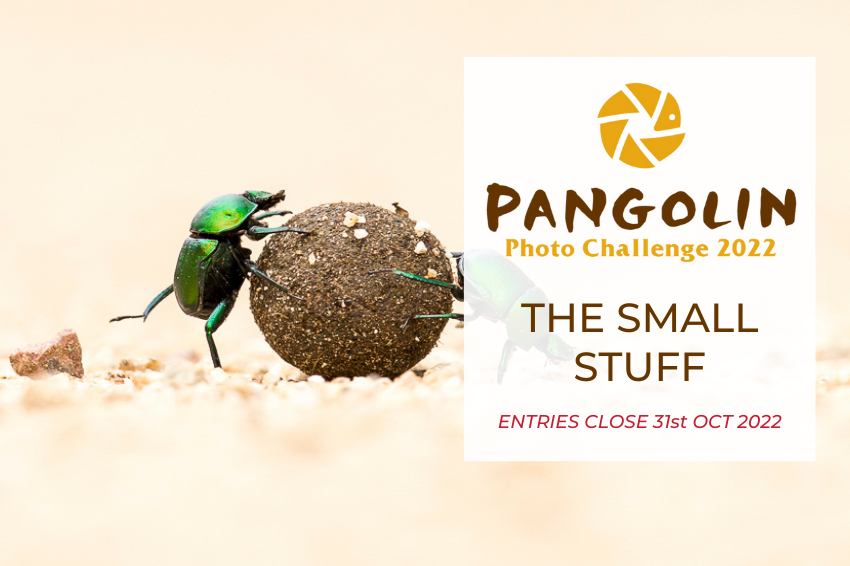 Email Friend
Add to Favorites
Report Listing
Win one of seven Photo Safaris to Botswana in The 2022 Pangolin Photo Challenge. The prize pool for this year is over $60,000 and you could win a safari just by entering an image in any or all of the five photo challenges. The fourth challenge is "The Small Stuff"
– as the name suggests we want to see how you capture the little things in wildlife photography.
Before you start to worry that you need a macro lens for this challenge then rest assured, you don't! The Small Stuff allows us to focus (excuse the pun) on some of the more overlooked subjects….and not just the big stuff! The rule of thumb here is that the subject needs to be approximately the size of a tennis ball or smaller. This can include some small mammals, birds, insects, reptiles and we are also going to allow plants – or parts of plants if that's the focal subject – eg flowers.
Please note that photos must be taken in 2022 or 2021. This round closes on 31 October 2022. For details on the other challenges for 2022 please visit our site.
This is an amateur wildlife photography contest with all proceeds going directly to funding our pangolin conservation initiatives in Africa. Instead of paying an entry fee we ask that you buy something from our online store to be used at our pangolin rescue and rehabilitation centre. One donation gives you access to all five challenges, throughout the year, as well as the lucky draw to win a one week safari in Botswana just for entering an image!!!
So what are you waiting for? Are you ready to take the challenge AND help us save more pangolins too