The deadline to participate in this event has passed. Find other call for entries and opportunities by browsing this site. Try search for other events in the
PHOTOGRAPHY
»
COMPETITIONS & CONTESTS
category.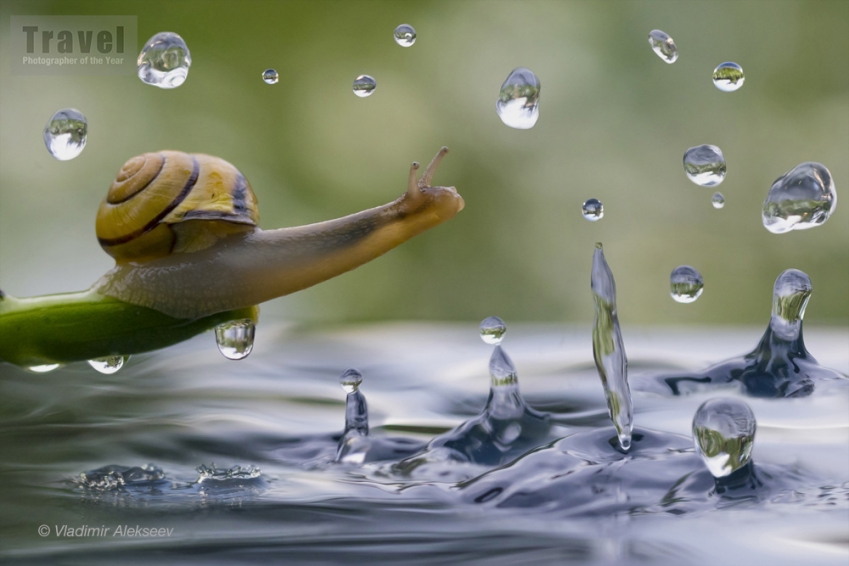 Add to Favorites
Report Listing
Event History
Travel Photographer of the Year was founded in 2003 and rapidly became one of the world's leading travel photography awards. We accept entries from amateur, semi-pro and professional photographers of all ages and from all countries. We have received entries from photographers in more than 140 countries and, to date, our oldest entrant has been 88 years old, the youngest just five.
What Makes this event different?
Here are six good reasons to enter Travel Photographer of the Year: 1) It's fun! Having to shoot to fit one of the category themes, or to look again at your existing images to see what would fit a theme, is a great way to get a new perspective on your work. 2) It's challenging - can you shoot or edit to a brief? Can you make your images tell a story or capture a special moment in just one shot or put together a portfolio? 3) You don't need an expensive camera to take part. We even have a special category for images taken on mobile phones or tablets. 4) You don't need to be a professional photographer - TPOTY is open to everyone, young and old, amateur or professional and from every country in the world. 5) You could win some amazing prizes! Thanks to our very supportive sponsors we have some brilliant prizes. 6) Winners get fantastic exposure for their work - from international media coverage to being featured on the TPOTY website and in our exhibitions and books. "Since winning TPOTY, my business has doubled and I am getting a lot of worldwide recognition. It was like my work suddenly had legitimacy and a large audience. My work featured in major photo magazines and newspapers around the globe and people began buying my prints. My book orders tripled, stock photo requests doubled and I was suddenly being asked to give seminars across Canada. Visits to my website increased ten-fold, I was asked to do several assignments, and my workshops booked up faster than ever before." Darwin Wiggett, winner, Travel Photographer of the Year 2008.
Copyright Policy
TPOTY does not make any claim whatsoever on the copyright of YOUR images. The copyright will, at all times, be respected by TPOTY and retained by the photographer.
Image Usage Rights
Where an image or images are reproduced by TPOTY, the photographer will be credited. The organisers & sponsors reserve the right to free reproduction and exhibition of entered images in all media & awards ceremonies, but ONLY in connection with these awards. A selection of the winning & other best images may be chosen for reproduction in TPOTY portfolio books, exhibition, catalogue, TPOTY apps or public votes. For compilation & retrospective books, TPOTY will seek the permission and agreement from photographers before inclusion of any image entered more than four years previously. We do not claim unlimited licence for TPOTY or its sponsors to reproduce your images outside of the terms set out above. Images included in all other TPOTY Collection of merchandise (cards, calendars, prints etc.) will subject to separate agreement with the photographer and a royalty will be paid. Where image reproduction is unrelated to the awards then permission & a fee will be agreed with the photographer.
Amateur and professional photographers from around the world have until 12th October to submit their images into this global photo contest at tpoty.com.
The Overall Winner (the Travel Photographer of the Year 2021) will be the entrant who submits the best eight images across the four portfolio categories.  The Travel Photographer of the Year 2021 receives £2,000 plus a Fujifilm X-T4 camera with 16-80mm lens, a LEE Filters LEE85 Discovery Kit and a leather portfolio book or iFolio from Plastic Sandwich, plus membership of the Royal Photographic Society.
There are three four-image portfolio categories: Landscapes & Adventure, Living World and People & their Stories. There is also an eight-image portfolio – Best 8. This category is not themed, instead entrants are invited to showcase the diversity of their work by covering a range of travel subjects in their submission. The winners of Landscapes & Adventure, Living World and Best 8 portfolios receive a Fujifilm X-T4 with lens, while the People & their Stories winner will go on an international photography workshop with award-winning photographer Chris Weston. The entrants who submit the best individual image in each of these categories receive a giclée exhibition print from Genesis Imaging
The single image categories also focus on different aspects of travel imagery. Icons of Travel looks at the classic subjects but asks entrants to avoid the clichéswhen photographing them. Green Planet looks at endangered species, sustainable travel and conservation. And As Shot requires entrants to submit images exactly as they were shot in camera, with only the most minor editing permitted. The winners of As Shot and Travel Icons receive £500 plus a LEE Filters LEE85 Discovery Kit, and the Green Planet winner receives a magnificent, framed limited edition signed print from Animals on the Edge founder Chris Weston. 
Reflecting the ever-growing popularity of the use of smartphones and tablets for photography, iTravelled is a single image award for images shot on such devices, while Travel Shorts is an HD video category for short travel films of up to two minutes in length. The successful entrant in iTravelled will receive £250, as will the winner of the HD video category Travel Shorts.
There is also a special award for photographers aged 18 and under – Young Travel Photographer of the Year. This is divided into two age groups, 14 and under and 15-18. The Young Travel Photographer of the Year 2021 receives £500 plus a leather portfolio book or iFolio from Plastic Sandwich, and the winners of the two age groups receive £250. All three young winners also receive a place on a Photo Iconic photography workshop.
In addition, the Royal Photographic Society will present a year's membership to the winners of every category apart from iTravelled and Travel Shorts.
The winning photographers will also see their work showcased at TPOTY exhibitions in London and elsewhere in 2022 and featured in a Travel Photographer of the Year book. There are great prizes for the young entrants, too. 
New for 2021 - TPOTY has launched a new membership area called Eye for the Light
Eye for the Light is an online resource and magazine with engaging features, advice, opinions and interviews from talented photographers, competition judges and people with an in-depth knowledge of the worlds of photography and travel. When you join you'll get a free one shot or portfolio entry into Travel Photographer of the Year and discounts on further entries. Membership also includes a free gift card for books and card, discounts on cameras and accessories, printing and other goodies. See https://eye.tpoty.com for more information and to join.