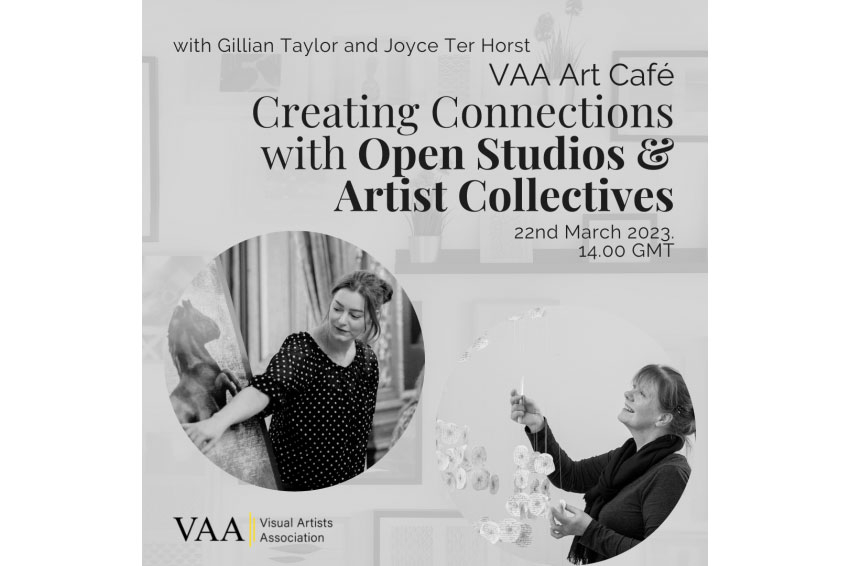 Email Friend
Add to Favorites
Report Listing
Our upcoming Online Art Café discusses the ways open studios and artist collectives can help build connections and networks, as well as increasing sales and cementing your role in the art industry.  
This session will give you the confidence to host your own open studio or collective. We will cover:  
What is an Open Studio and what type is right for me?  
How to find or create an Artist Collective  
Why Public Liability Insurance is a must for collectives and open studios 
Guidance on the steps to a successful event, from start to finish.  
Our host for this event is Karen van Hoey Smith. Karen works within the VAA as an artist mentor. Karen's experience in the art industry is varied, including working as an Artist Manager, Auctioneer, and Consultant Expert. Her successful history as an Art Broker makes Karen the perfect host for this event. Karen will be joined my Joyce Ter Horst and Gillian Taylor. 
Joyce Ter Horst is the founder of Paard Verzameld, an agency and collective for equine art. Paard Verzameld was founded seven years ago and is based in the Amsterdam area of the Netherlands. In her daily work, Joyce runs an art agency specialised in equine art, acts as an intermediary for clients, organises international events and heads an international artist collective of around 150 members of close to 50 different nationalities. 
Gillian Taylor is a freelance PR and marketing consultant, working with arts and cultural organisations in SW England and nationally. She helps raise profiles. gets stories in the news, publicises events, makes videos and creates a buzz online. 
Gillian is the PR Manager for Devon Artist Network, whose flagship annual event is Devon Open Studios. Other clients include Somerset Art Works, Exeter's Royal Albert Memorial Museum, Yeovil Art Space and the All-Party Parliamentary Group on Arts, Health & Wellbeing.