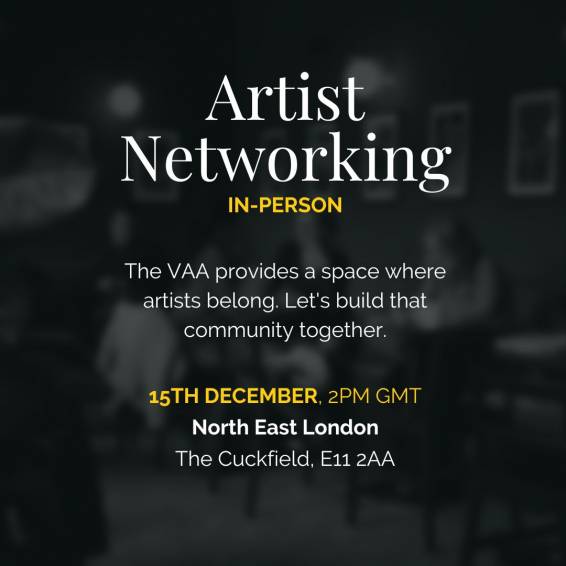 Email Friend
Add to Favorites
Report Listing
Our networking meet-up is open to all artists, both members and non-members of the Visual Artists Association. This will take the form of an informal catch up. You will have the chance to grab a coffee, meet like-minded working artists and form a community with those local to you.
For our North East London based artists, this event will be taking place at The Cuckfield, 31 High Street, Wanstead, London, E11 2AA, at 2pm on Friday the 15th of November. Admission is free to all.
Includes complimentary tea and coffee.
The Cuckfield is a welcoming pub situated between Snaresbrook and Wanstead tube stations. Please see more information here: https://www.thecuckfieldwanstead.co.uk/#/
This event will be hosted by Emma Barnard: "Through my photography, I engage in social commentary, shedding light on pressing issues prevalent in the communities and places I encounter. I utilise my photographs as a powerful platform to advocate for social justice". https://www.emmabarnard.com/about
Spaces are limited to 15 artists only. Once tickets have sold do get in touch at hello@visual-artists.org to be put on a waitlist. If you can't make the event, get in touch and we can open the space to another artist.
Get your free ticket here: https://www.eventbrite.co.uk/e/vaa-in-person-networking-event-north-east-london-tickets-763873204317