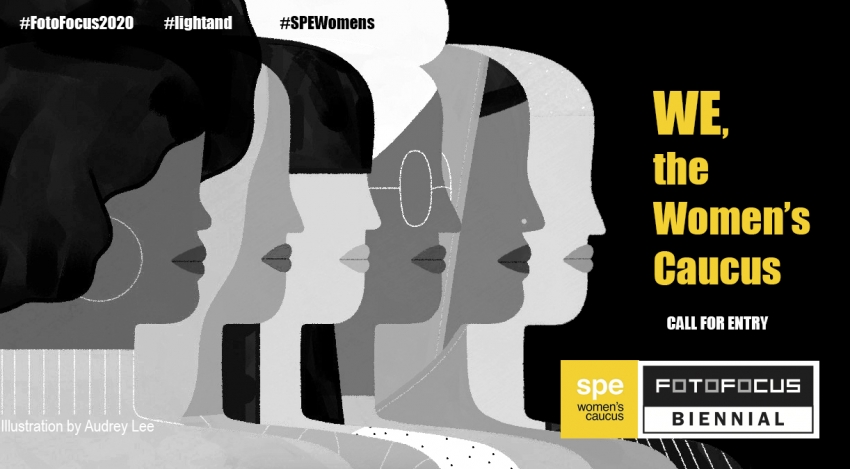 Email Friend
Add to Favorites
Report Listing
WE, The Women's Caucus exhibition will investigate the experiences of women (today), considering the intersection of cultural, social, political, economic, spiritual, sexual, gender-based, and environmental forces within our country's election year 2020.
The photographic works should be responsive pieces that illuminate, question, and challenge societal notions through our individual expression, discussing the relationship of power and gender, and the societal intersections. 
WE, The Women's Caucus exhibition stands to celebrate women and our diversity during this pivotal year.
Entries:
Each artist is limited to 5 pieces of photographic art, professionally presented, and ready to be displayed.
**must be a member of SPE's women's caucus**
Please visit: www.spenational.org/shop to pay the entry fee. Applicants must include a screenshot of entry payment receipt, along with images, image list, and artist statement.
Eligible Work: Must be a current SPE member and Women's Caucus member. 
From traditional to digital to alternative processes to video, all photographic techniques and 
approaches are welcome. Fine Art photography, documentary, commercial, mixed media 
incorporating photography, photo books & sculptures, and digital imaging and collages – are all eligible for consideration by the jury, but must fit the dialogue of the exhibition theme. 
Installation type work should be tested prior to submission, and easy to install.
Submission Instructions: 
1. visit www.spenational.org/shop to pay the entry fee
2. screenshot receipt of entry payment, label as: First InitialLast Name_receipt
3. submit required materials: up to 5 images in the correct format, image list (including: title, medium, size, price), artist statement (500 words max), and receipt of payment.
Files must be labeled as First InitialLast Name_image #.jpg (example: JRenner_01.jpg) 
First InitialLast Name_image list.pdf 
First InitialLast Name_statement.pdf, etc.
Images must not exceed 3MB, 3,000 pixels on the longest dimension. 
Save as Adobe RGB. 
Please note:
Improperly titled jpegs and/or missing information will result in your submission not being reviewed by the jury.
4. send all appropriately sized and labeled files to aJnRstudio@gmail.com via www.wetransfer.com
You will receive an email confirmation once the submission is successfully downloaded.
Questions? Concerns? Contact the exhibition curator, Jordanne at aJnRstudio@gmail.com