The deadline to participate in this event has passed. Find other call for entries and opportunities by browsing this site. Try search for other events in the
Art
»
COMPETITIONS & CONTESTS
category.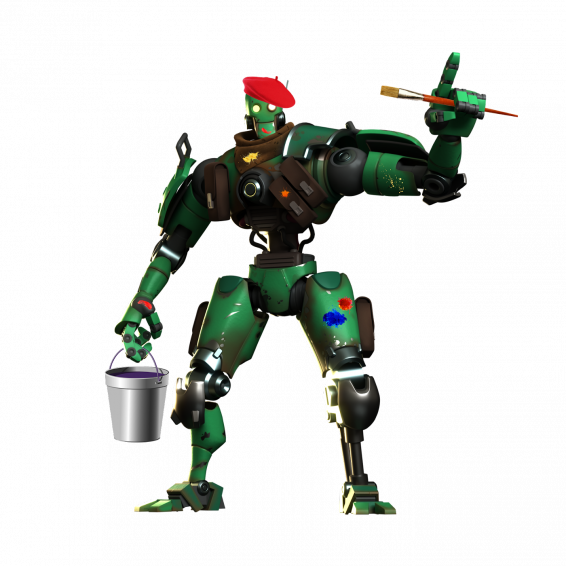 Print
Email Friend
Add to Favorites
Report Listing
Image Usage Rights
We may use the submitted images in social posts (organic & paid). Winner's submission will be minted in the form of limited NFT collection (7 pcs max).
Art Competition
Sharpen your pencils, dust off your brushes, or simply whip out your tablet — it's time to get creative. The art challenge is simple: using whatever tool or tools that work best for you, create an all-new, wholly original, custom G-Bot. The reward on offer is a one-of-a-kind opportunity…
In July 2022, we will be introducing a brand new tier of G-Bots NFTs — the Starter Bots. These NFTs will allow you to play G-Bot-exclusive games in the Arc8 app, and provide you with access to the G-Bot ecosystem in which you can play and earn. Would you like your design to be one of them? That's right — from your design to becoming an actual on-chain G-Bot Starter NFT. You design it, you name it, we make it.
While we plan to mint most of the Starter Bots in partnership with big brands, we are making an exception for this competition and will mint just 7 limited edition NFTs based on your design. We will even give you 5 of them to do with as your heart desires. And no — we will never, ever, ever, re-mint this NFT. Ever. It's up to you who you give them to — your best friend, your brother, your sister, or even your gran! You can even sell them, if you'd prefer (though let your gran have one for free!)
And if you don't get the top spot, don't worry; we've got plenty of runner-up prizes, too! We are giving those who finish 2nd-5th 10,000 GMEE tokens each, and we'll also share these amazing designs on social media.
So, how do you enter?
Simple! Here's all you need to know:
Design a G-Bot and send the file as PNG, JPG, GIF or MP4
The max file size is 10 MB, and the min resolution is 480p
Any method is fine! Draw, paint, render, sketch, whatever — it's up to you!
Give your G-Bot a name! (You can include it in the design, if you want to)
Avoid copyright infringement (famous brands, characters, etc.)
Submit using the form below by July 2nd (1pm UTC)
We can't wait to see what our community comes up with and — with your permission — we would love to share some of the most awesome designs on Twitter! We'll announce the winner and runners up on July 6th, and distribute the winning G-Bot Starters by July 25th.
Are you ready?
For more information about this art competition visit the Event Website or click to Apply.