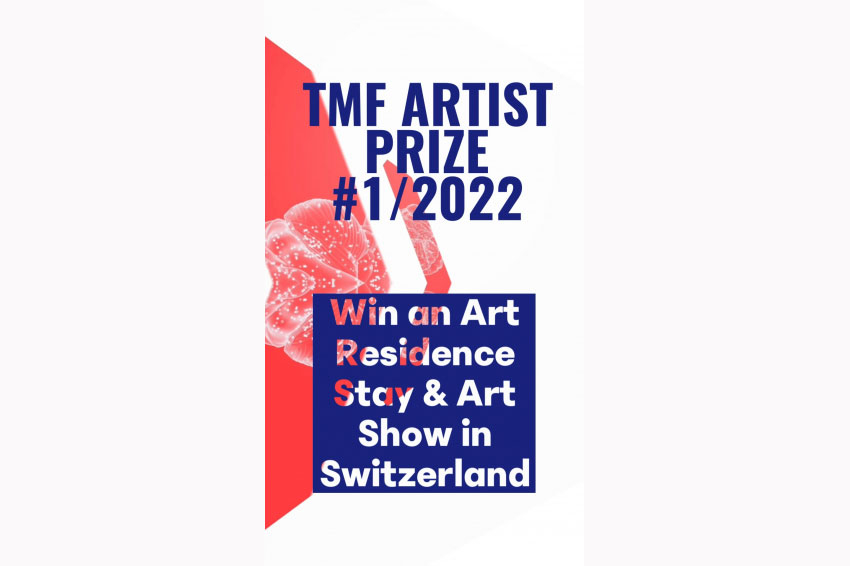 Print
Email Friend
Add to Favorites
Report Listing
Artist Residency Opportunity
& Exhibition in the TMF Art Show in Zurich
Enter the TMF ARTIST PRIZE and win a 2 weeks stay in Locarno, Switzerland
This art call is for DIGITAL ARTISTS, PHOTOGRAPHERS and MIXED MEDIA ARTISTS
We want you to be inspired by the beauty and atmosphere of the environment and create a work of art based on this experience within 1 month. That piece of art we will include in your portfolio in our gallery and also communicate on social media. Furthermore, we are planning an exhibition with the topic 'Tessin* seen by artists from around the world'. *the italian part of Switzerland
Your stay will be in a beautiful and modern room in the city of Locarno. The residency is close to the old town, the mountains, and Lake Maggiore. It is the ideal starting point to explore the canton of Ticino. 
---
TMF GALLERY is a Swiss online gallery with exhibition venues in public places. The gallery is founded in 2021 and emerged from the need to provide a national and international presentation for digital artists especially video artists. We offer video artists, digital visual designers, photographers and mixed-media artists virtual exhibitions, venues for screening shows to enable greater exposure and online marketing.
For more information about this artist residency opportunity, please visit the Event Website.​