The deadline to participate in this event has passed. Find other call for entries and opportunities by browsing this site. Try search for other events in the
PHOTOGRAPHY
»
COMPETITIONS & CONTESTS
category.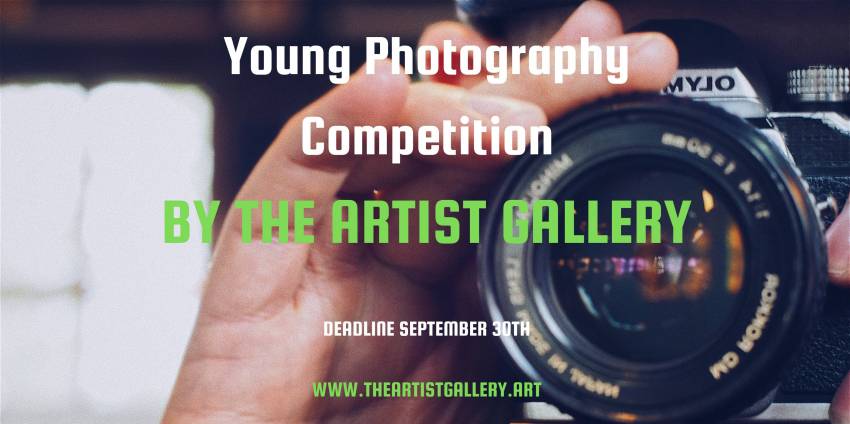 Email Friend
Add to Favorites
Report Listing
What Makes this event different?
The Artist Gallery is creating a community to promote amateur and professional photographers that are looking for an opportunity to show their work to the world. We organize monthly photo contests with different themes every month, some of them are the traditional topics but some others will put your creativity to work. Part of the money collected from fees is splitted between the best photographers that participated.
Copyright Policy
The photographer will retain copyright of the photo and will be credited every time the gallery uses the photo. - The Artist Gallery has the right to use the photographs submitted in our contests for any purpose related with the Gallery like exhibitions, share it in our web page or our social networks. - It is the responsibility of the participant to ensure that the photo does not violate any copyright or trademark. - If recognizable people appear in the photograph, it is recommended to have the authorization of the person portrayed to use the photo. - The photographer agrees to be the author of the photo. - The Artist Gallery is not responsible for any broken law by the photographer.
Image Usage Rights
Personal information shared with us when you apply for a contest is not shared with any third party. - The Artist Gallery only keeps the 25 best photographs and the participant information for internal usage, the photos and photography names and location will be used publicly only to show it on exhibitions, our web page and social networks. - All the other photos that were not recognized are going to be deleted two months after the contest has been closed.
Calling all young aspiring photographers under the age of 23! Are you ready to unleash your creativity and capture the world through your lens? Join our thrilling photography contest and showcase your talent in four captivating categories: nature, portrait, architecture, and street. It's time to seize the moment, explore your surroundings, and immortalize the beauty that surrounds us. Ignite your passion, push your boundaries, and let your unique vision shine. Unleash your creative spirit and be part of an extraordinary journey that celebrates the power of youthful perspective. Dream big, shoot bigger!