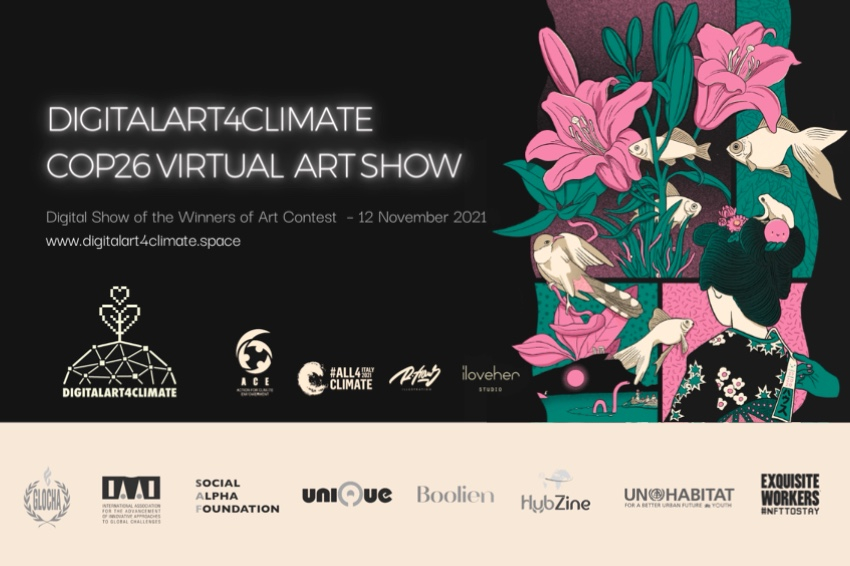 Email Friend
Add to Favorites
Report Listing
DigitalArt4Climate Art Competition was created to inspire and promote climate action through the power of culture and technology and empower the uptake of digital innovation by the creative community in an accessible and meaningful way. 
Digital and traditional artists from all over the world of any age may apply, and win a total of 3000 € in prizes (1 overall winner 1500 €, 500 € for the sub-theme winners), and exhibit in Glasgow in conjunction with the United Nations Climate Change Conference of Parties (COP26). 
We aim to identify up to 25 artworks for our DigitalArt4Climate COP26 collection. Public voting will then determine the 4 winners. We welcome you to submit a creation that embodies your personal interpretation of the 'humanity challenged by climate change' theme and to reimagine the impact creators can have on the world and on healing of our Mother Earth. 
In terms of visual storytelling we are envisioning 3 sub-themes: Storm, Haven and Angel. These ideas should in no way limit the artist into how the theme can be represented. 
Submissions » https://digitalart4climate.space/art_competition