Photographers, find the open photography competition you've been looking for. Many of the photo contests and competitions we list feature cash awards and exhibition opportunities.
Competitions & contests
Italy
Lab.15 ART PRIZE
Add to Favorites
The Lab.15 art contest is open to all kind of artists. Artists may submit: drawings, paintings, graphics, sculptures, photographs, mix media and video.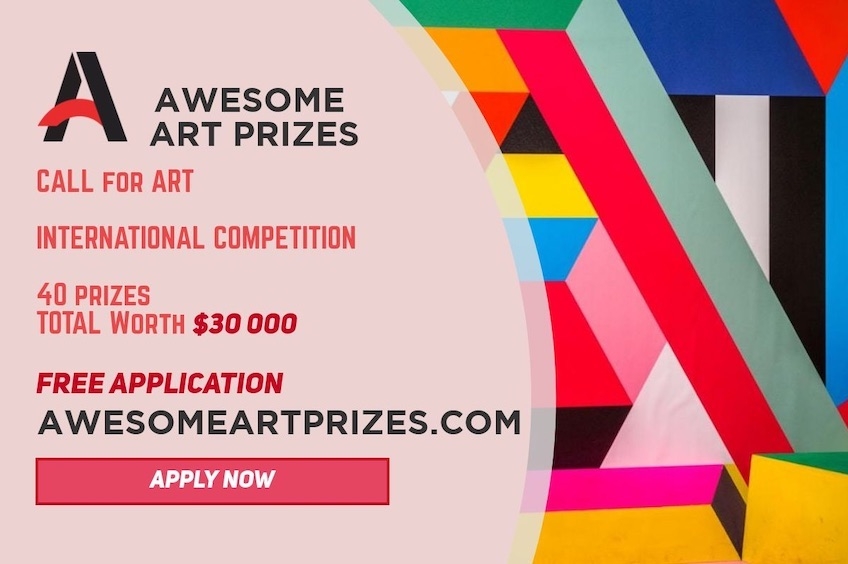 Awesome Art Prizes Spring Edition
Add to Favorites
This is the Awesome Art Prizes Spring Edition. It is an international competition that is open to beginners and professional living artists. Possibility of cash prizes, international recognition, and more.
The Power of Colour
This is a call to photographers for an international photography exhibition that celebrates the power of color photography.
Boundaries
Add to Favorites
CollexArt seeks work that addresses the theme of Boundaries. Artists are invited to submit work that emphasizes different visual, psychological, geographical or other aspects of boundaries evident in their work.
Competitions & contests
United States
AAP Magazine#10: Portrait
Add to Favorites
AAPM 10 "Portrait" is an invitation to photographers to explore the humanity in each of us. $1K in cash awards and winning images published in AAP Magazine 10 Portrait.
portraits
A Smith Gallery invites all photographers working at all levels to submit work reflecting the theme "portraits.". The juror for this exhibit is Elizabeth Avedon, independent curator, photography book designer and writer.